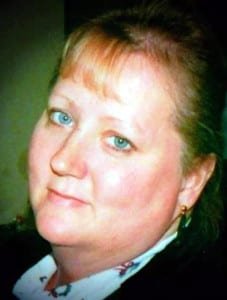 Vickey Lynn Surbey, 57, of Idaho Falls, Idaho, formerly of Montpelier passed away Saturday, March 30th 2013, at Eastern Idaho Regional Medical Center.
Vickey was born November 19th, 1955, in Bryan, Ohio, to William E. and Pearl I. (Lovejoy) Underwood. She grew up in Montpelier and graduated from Montpelier High School. After high school she continued her education at Northwest State Community College in Archbold.
For over 30 years she was a member of The Church of Jesus Christ of Latter-day Saints. Some of Vickey's greatest joys in life were baking with her kids, enjoying music, participating in arts and crafts and being involved in her local church activities.
Vickey is survived by two sons, Jason Surbey of Montpelier and Taylor Surbey of Idaho Falls, ID, a sister Bonnie (Walter) Murray of Pioneer and a grandson Dalton Surbey of Montpelier.
She was preceded in death by her parents and a granddaughter Isabella Surbey.
Services for Vickey will be on Saturday, April 20th at 11 am at the Thompson Funeral Home in Montpelier with Dennis Taylor to officiate. A time to receive friends will precede the service from 10 am until the time of the service. Interment will follow at Floral Grove Cemetery in West Unity, Ohio. In lieu of flowers donations may be made to the Williams County Humane Society. Condolences may be sent online to www.thethompsonfuneralhome.com