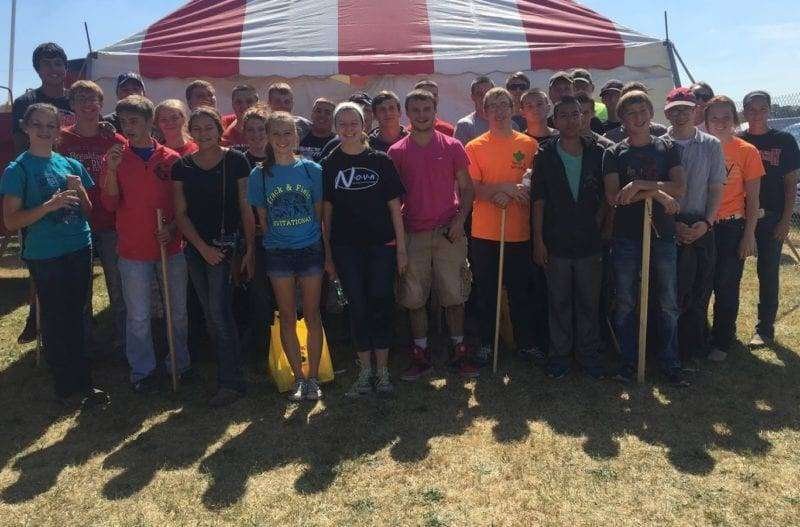 Wauseon FFA Members made the trip to Farm Science Review, on Wednesday, September 23rd. Thirty three of the Wauseon FFA members made the three hour trek to London, Ohio for the Farm Science Review (FSR). This trip was open to high school FFA members that wanted to learn about new farm practices and equipment.
The students that took this trek to learn about the future were Freshmen: Elian Martinez, Isaac Thourot, Hunter Serres, Amber Wolpert, Elijah Seibel, Hannah Richer, Jozlyn Smallman, Mallorie Strauss, Sophomores: Levi Arps, Jack Manz, Henry Humbarger, Austin Schuette, Jacob Gillen, Conner Johnson, Cory Johnson, Tyler O'Neill, Juniors: Elliott Bingham, Jacob Seiler, Garett Krasula, Julie Kahrs, Alex Pursel, Zach Fink, Logan Hines, Grant Suntken. Luke Grime, Angel Juarez, Hunter Thourot, Seniors: Claudia Weber, Cody Spiess, Abby Schmunk. Emalee Stewart, Gage Campbell and Gunner White.
The Farm Science Review gave these students a chance to explore what career field that they would like to go into in the wildlife, agricultural, mechanics, engineering, or sales. There were numerous colleges there that promoted different fields of interests. There were numerous different vendors were available to talk to and learn about their products. They were also available to teach about the new and upcoming products that they have to revolutionize the business.
This trip was intended to teach the students about the industry, as well as to help the students figure out exactly what they want to do for a living. It also helped them figure out how to get into the profession that they want to do for a living. It also gave them a good understanding of what is up and coming in the agricultural industry as well as many other industries.
Written by: Grant Suntken
Wauseon FFA Reporter