---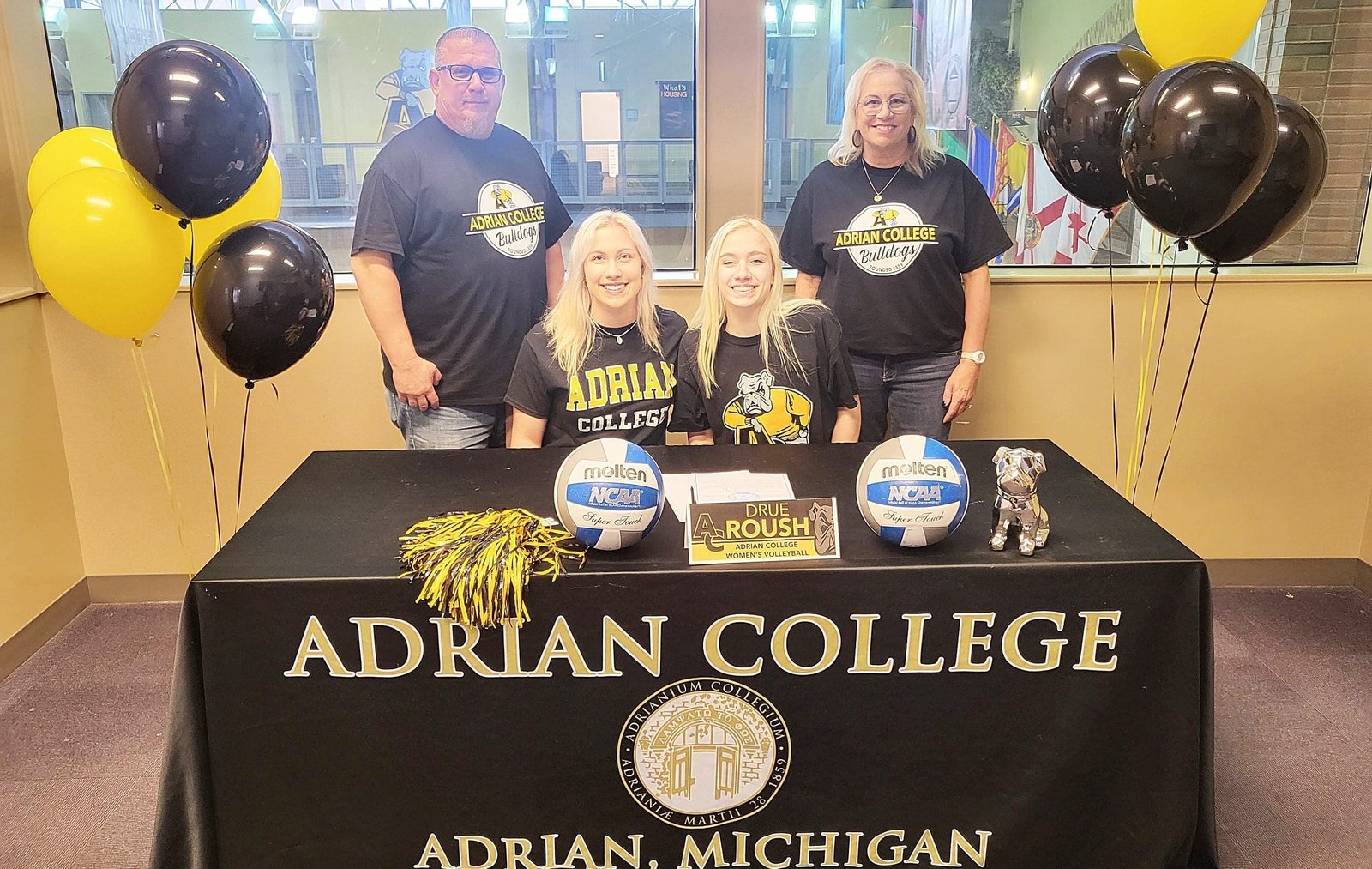 BULLDOG VOLLEYBALL … Drue Roush (seated right) is pictured with her parents Larry and Cheri Roush and sister Delanie after signing a letter of intent to attend Adrian College. (PHOTO PROVIDED / THE VILLAGE REPORTER)
---
By: Nate Calvin
ADRIAN – Wauseon senior Drue Roush will be attending Adrian College in the fall to continue her education and play volleyball for the Bulldogs.
"I chose Adrian because not only do I love the volleyball coaching staff and team, but I got the chance to meet some of my professors and I love them as well!", commented Roush.
"I did visit and look at other schools but had been looking at Adrian College the longest. They constantly stayed on my radar throughout my decision-making process."
During her senior year, Roush was named the honor roll along with being Knowledge Bowl Captain which competed at the regional at state levels.
Roush not only played volleyball at Wauseon and with her club team, but she was also a letterwinner this past winter on the Wauseon girls bowling team that won the first league title in program history.
"I will miss my friends and family, but I am ready for new beginnings and adventures", added Roush.
While at Adrian, she will be majoring in Psychology with a minor in Criminal Justice with plans to eventually obtain a PhD. in Psychology.
Nate can be reached at sports@thevillagereporter.com
---