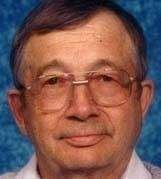 William F. Snider, age 90, of Bryan, passed away Sunday, August 12, 2018 at Community Health Professionals Inpatient Hospice Center near Defiance. He retired from GM Power Train and served in the U.S. Navy from 1948 to 1952. William enjoyed woodworking and spending time with his dog Salty.
William F. Snider was born on July 17, 1928, in Mannington, West Virginia, the son of Frosty and Dorothy (Masters) Snider. He was raised by his mother and stepfather, Dorothy and Frank Kotarba, William married Joann Layne on July 25, 1952 in Fairmont, West Virginia and she preceded him in death on March 16, 2018.
William is survived by his children, Ron (Connie) Snider, of Bryan, Sandra Snider, of Montpelier, Mike Snider, of Bryan, Danny (Joyce) Snider, of Bryan and Greg (Stephanie) Snider, of Fort Wayne; twelve grandchildren; ten great-grandchildren; two great-great grandchild and sister, Gay McDonald of West Virginia. He was preceded in death by his parents and wife.
Visitation will be held on Wednesday, August 15, 2018, from 3:00-6:00 P.M. in the Krill Funeral Home, 860 West Mulberry Street, Bryan. Funeral services will be held at 1:00 P.M. on Thursday, August 16, 2018 in the funeral home with Pastor Becky Ploughe officiating. Burial will follow in Shiffler Cemetery. Graveside military rites will be accorded by Bryan VFW Post 2489 and the U.S. Navy Honor Guard.
Memorials are requested to the American Heart Association.
To sign the online register or to send condolences, please, visit www.krillfuneralservice.com.
---