BRYAN HIGH SCHOOL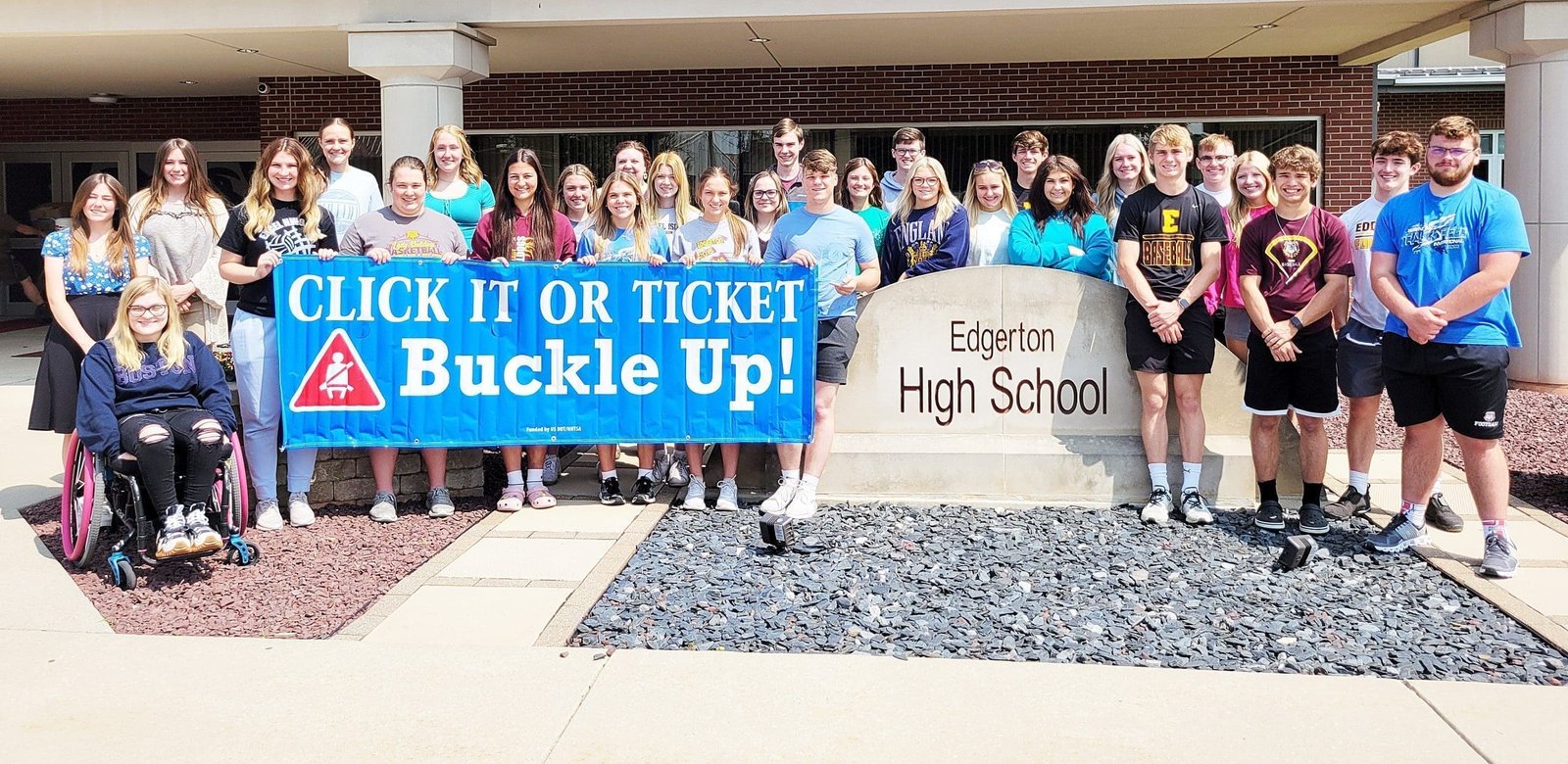 EDGERTON HIGH SCHOOL
---
Montpelier, Ohio – Williams County Safe Communities from the Williams County Health Department has been working with local high school students to help make buckling up an automatic habit with the Buckle Up Bowl 2023 Seat Belt Use Competition.
The contest is held in our local high schools during the months of February to May 2023 with a pre-contest observational survey of seat belt use taking place at each participating school in February by members of the Williams County Safe Communities Coalition and followed by a post-contest observational survey of seat belt use during the month of May.
Each school has a student advisor that works with their student group to promote seat belt usage to their peers.
At the end of the contest the schools with the highest average seat belt usage and most improved seat belt usage are presented with a trophy award.
Williams County Safe Communities Coordinator, Peg Buda awarded Bryan High School as the 2023 Williams County Buckle Up Bowl "Highest Usage" achievers with a final seat belt usage rate of 90.8 %.
Montpelier High School was a close second for "Highest Usage" at 90.2 %. Edgerton High School was the "Most Improved" with a beginning rate of 81.3 % and an ending rate of 89.4 %.
Williams County Safe Communities would like to thank all our local high schools for the efforts made to improve safety awareness and the usage of seat belts with our teen drivers.
Overall, the seat belt usage average percentage during Buckle Up Bowl 2023 for all the schools increased from 84.6 % to 85.9 % which was a 1.6 % change.
Continued improvement will be determined by each student choosing to wear a seat belt when they are in a vehicle, every trip, and every time.
Buckle Up Bowl 2023 and the ongoing Click It or Ticket 2023 campaign work together to promote the life-saving benefit of wearing a seat belt.
During the May 22 – June 4, 2023, Click It or Ticket Mobilization, law enforcement officers nationwide will enforce seat belt laws by conducting seat belt checkpoints and zero-tolerance seat belt enforcement activities. The goal is to save lives by getting everyone to buckle up.
---