---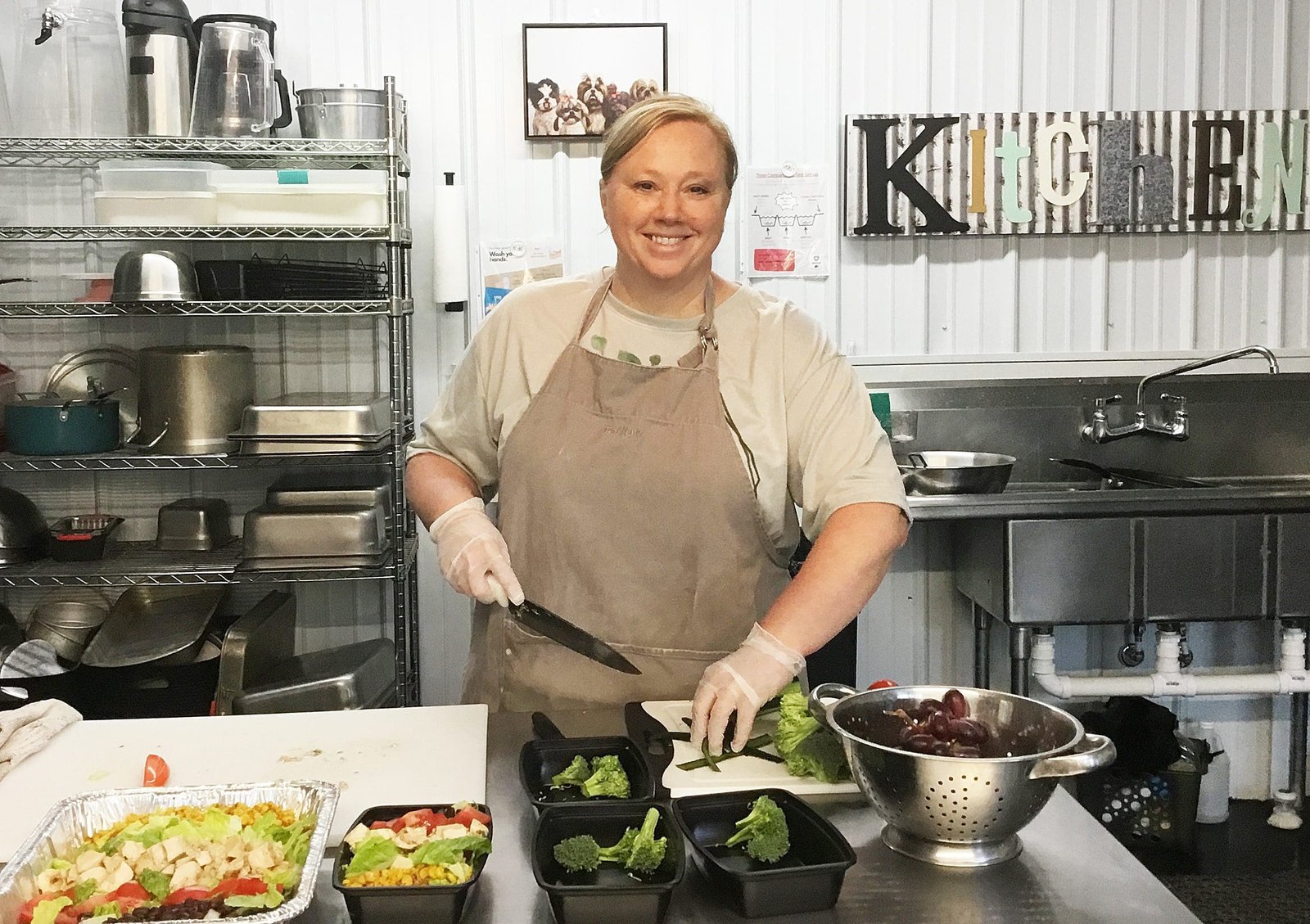 SANTA FE CHICKEN SALAD … Angie Pelland paused a moment to smile during the interview, as she was busily making a full-sized salad and some single serving protein bowls. They all looked delicious and would put a smile on any customer's face, and make their tastebuds happy. Angie owns and operates Willow Lane Kitchen just south of Stryker, Ohio. (PHOTOS BY REBECCA MILLER, STAFF)
---
By: Rebecca Miller
Just south of Stryker, Ohio on Williams County Road C, is a delightful little professional kitchen designed and used by a very talented lady.
Angie Pelland, who spent over 20 years in food service at the Bryan Hospital, ending her time as the Kitchen Manager, said that she learned a lot while there from the late Pauline Weiner.
---
Please login to view this news story.  Not currently a subscriber?  Obtain seven days of website access along with the current full color E-Edition (same as the print edition) for just $2.00.