---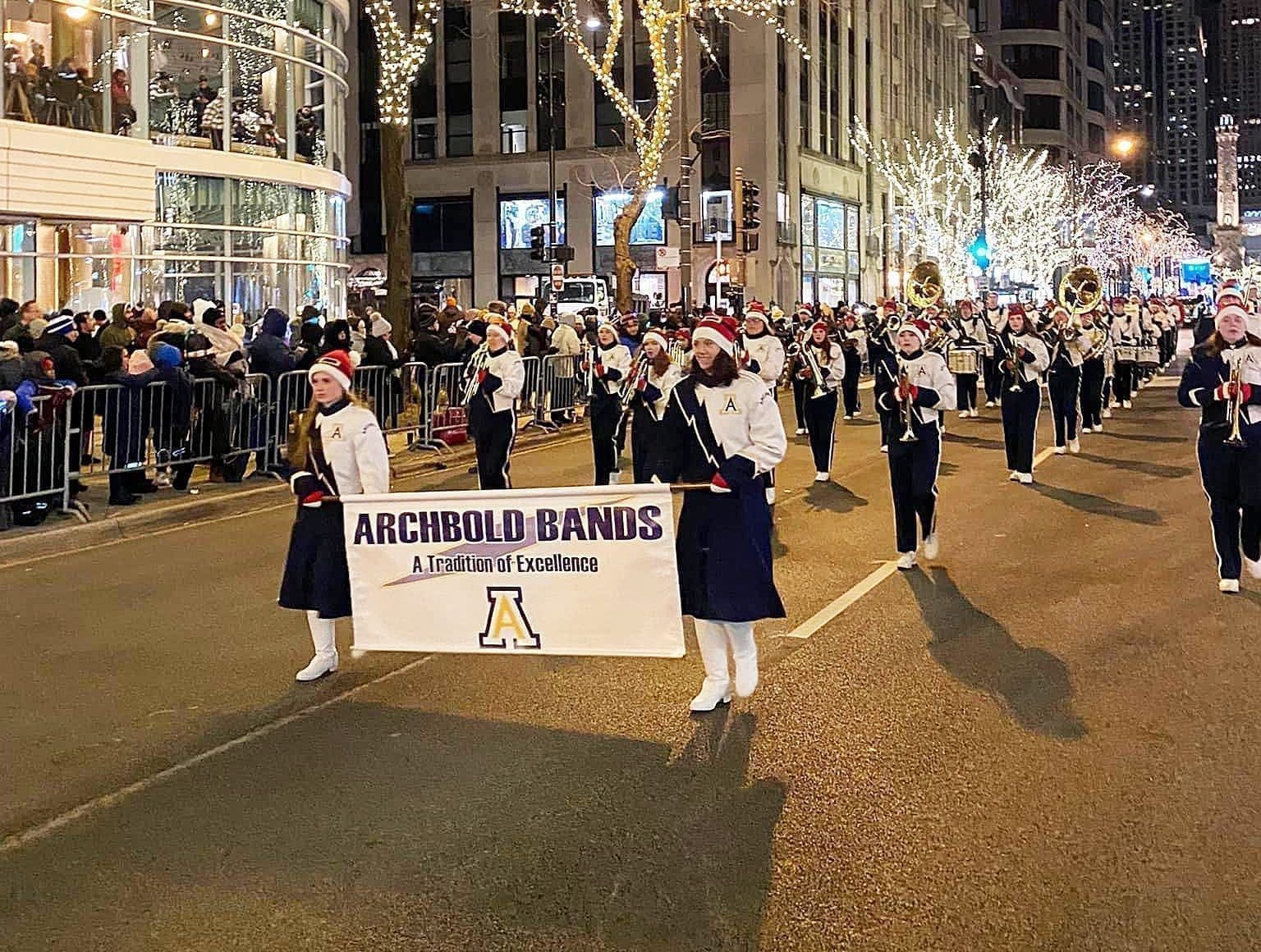 ARCHBOLD CHEERING SECTION … Thousands were in attendance for the parade including the Archbold High School Choir, trip chaperones, and several Archbold families. (PHOTO PROVIDED)
---
By:  Amy Wendt
Excitement was in the frigid air as the Archbold Bluestreak Band anxiously awaited their turn to step off in the 31st Magnificent Mile Lights Festival Parade held in Chicago on Saturday, November 19, 2022.
Despite the cold, thousands of spectators lined the Michigan Avenue parade route to take in the sights and sounds of the holiday season.
---
Please login to view this news story.  Not currently a subscriber?  Obtain seven days of website access along with the current full color E-Edition (same as the print edition) for just $2.00.