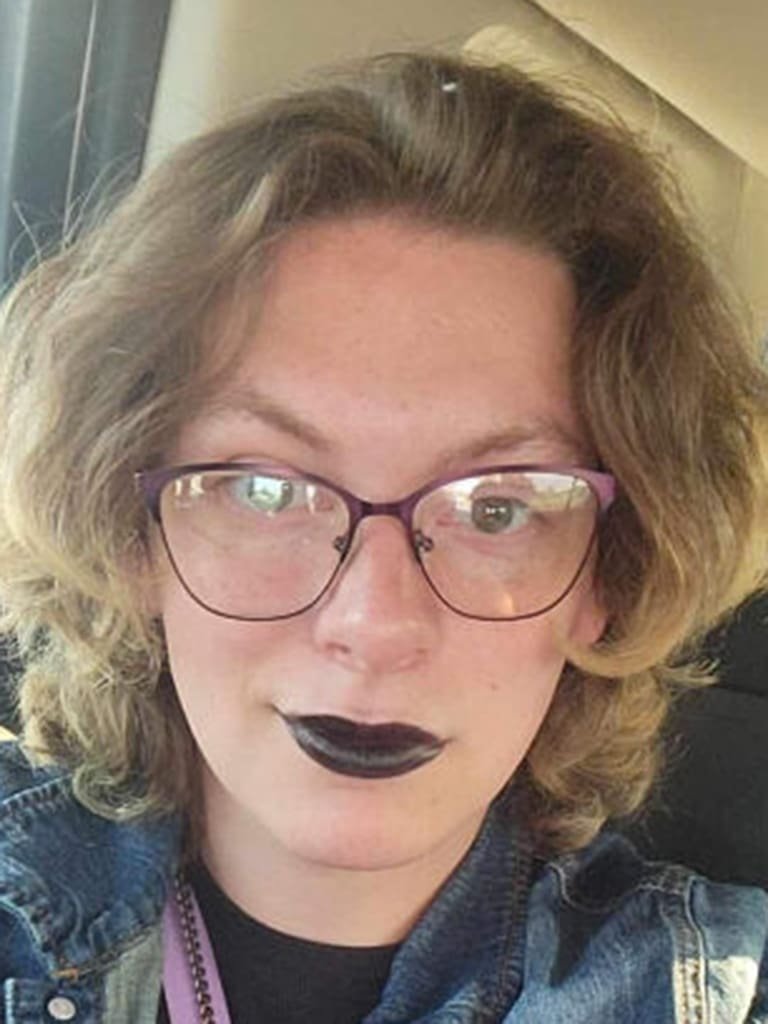 (Enjoyed Her Personal Support Dog, Cinnamon)
Casey Morris, age 23, passed away suddenly on October 22, 2023. Casey was born on November 18, 1999, in Luzerne County, PA, to Kim Morris and Tracy Riley.
Casey worked at Taco Bell. On October 30, 2021, Casey married Mallysa "Mal" Cereghin, and they survive. Casey was a member of the LGBTQIA+ community.
Casey enjoyed her emotional support dog, Cinnamon, who was the light of her life. Casey always did everything she could to take care of her family.
Surviving Casey is her spouse, Mal; parents, Kim (Brenda) Morris and Tracy Riley; and siblings, Kathrine Riley-McDevitt, Hope Riley, Nathan Riley, and Jack Hummer.
A time of gathering for Casey will take place on Thursday, November 2, 2023, at the Edgar-Grisier Funeral Home in Wauseon from 4pm to 5pm. At 5pm, a time of sharing will take place until 6pm.
In lieu of flowers, the family asks that memorial contributions be made to the benevolence of the family in Casey's memory.
Online condolences may be offered to the family at www.grisierfh.com. The Edgar-Grisier Funeral Home of Wauseon is honored to serve the Morris family.
"They say you can't protect your loved ones forever. Well, I say screw that. What else is family for?"
To send flowers to the family or plant a tree in memory of Casey Morris, please visit our floral store.
---