---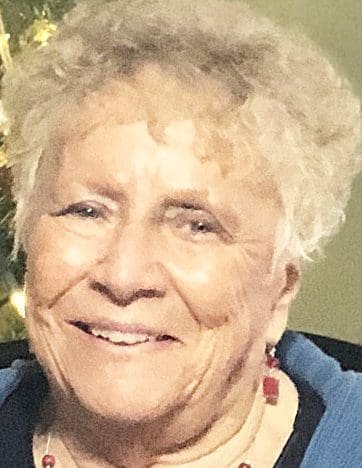 Adored Wife, Mother, Grandma, and Great-Grandma, E. Dianne Nofziger, 84, passed away December 12, 2022.
She was born on September 4, 1938 in Bowling Green, Ohio to Daniel and Dorothy (Singer) Whitacre.
She is survived by her husband of 66 years, Melvin Nofziger; Children: Deb (Derrick), Mark (Tammy), Max (Chasity) and Mick (Denise); as well as 15 grandchildren: Michaela (Peter), Grant, Mackenzie, Delaney, Brianna (Aaron), Charlie, Jake, Logan (Sami), Morgan (Matt), Tate, and Teagan and 1 great grandson Parker; and many loving nieces and nephews.
She is preceded in death by her parents Daniel and Dorothy (Singer) Whitacre and her brother, David Whitacre.
Dianne spent the majority of her life lovingly caring for her husband and children and working alongside Mel on the family farm.
She graduated from Sylvania High School. She met Mel through Bancroft Mennonite (currently Toledo Mennonite) young adult activities, where they were married on September 15, 1956.
She was an ambitious woman and also worked outside the home for many years. She had worked at Fairlawn Nursing Home, for Dr. Kramer's Chiropractic and joined Mel in their business endeavors of Nofziger Farm Service, Nofziger Trucking and MDMT Farms.
Dianne loved to laugh and was thrilled to be surrounded by family. She was a true care-giver and often thought of others before herself.
She loved cheering on her Ohio State Buckeyes and loved watching baseball and football on TV.
She made ordinary days special, especially holidays and birthdays for her family.  She loved to give gifts of homemade cookies and chocolates to everyone at Christmas. She was a generous person and she loved well.
Visitation hours will be at North Clinton Church (at 831 W. Linfoot St.  Wauseon, OH 43567) on Saturday December 17, 2022 from 2:00-5:00 pm. A private family burial will take place on Sunday December 18, 2022. A celebration of Dianne's life will be held on Sunday December 18, 2022 at 3:00 at North Clinton Church with a meal for family and friends to follow the service.
In lieu of flowers, we ask that you consider donating to charities that Dianne honored: Cherry Street Mission Ministries, in Toledo, cherrystreetmission.org or to Mennonite Disaster Service, mds.org.
Short Funeral Home is entrusted with the arrangements.
To plant Memorial Trees in memory of E. Dianne Nofziger, please click here to visit our Sympathy Store.
---