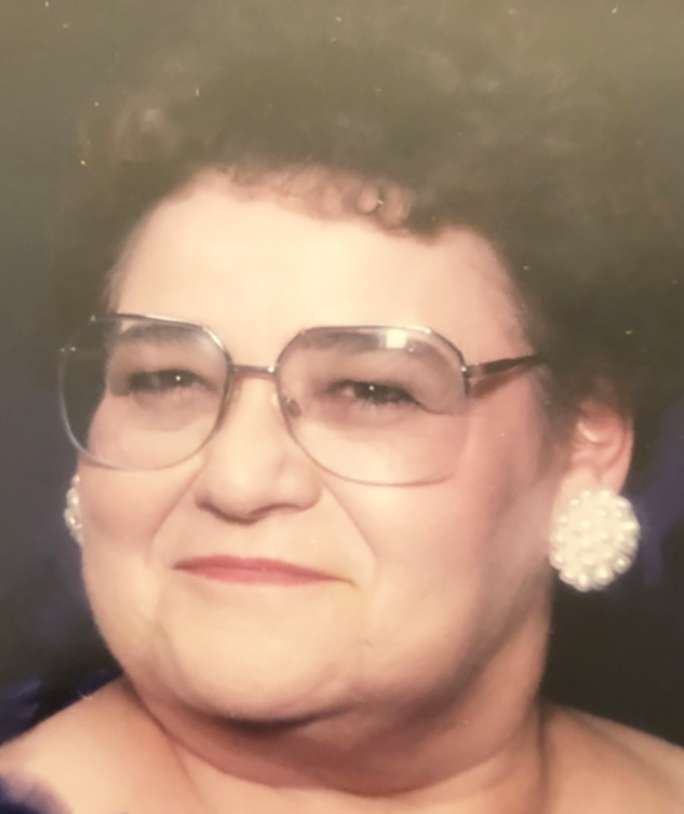 Edna M. Thourot, age 86, of rural Wauseon, Ohio,  passed away  Wednesday, November 02, 2022 in Fairlawn Haven, Archbold, Ohio surrounded by her loving family.
She was born February 10, 1936 in Henry County, Ohio to the late Harold and Youvonne (Powers) Thomas.
She married Jack J. Thourot on August 08, 1953 and he preceded her in death in 1991.
Edna was a homemaker and team leader at Perfection Finishers, Wauseon, for over 15 years.
She was a member of St. Caspar Catholic Church, Wauseon and she was a Charter and Life member of Wauseon VFW.
Edna enjoyed crocheting, crafting and spending time with her family.
Survivors include,  her children, Jack and Teri (Bercher) Thourot, Toledo, Ohio,  Len and Judy (Nagel) Thourot, Wauseon, Ohio,  Tina Thourot, Anchorage, Alaska,  Tim and Angie (Silvestri) Thourot, Defiance, Ohio,  Lou and Jennifer (Roth) Thourot, Wauseon, Ohio,  Jim Thourot, Wauseon, Ohio.  11 grandchildren.  Multiple great-grandchildren and great-great grandchildren .Sisters,  Debbie (Duane) Stephens and Diane Brown.  Brother,  Ron Thomas.  Numerous nieces and nephews and cousins.
Edna is preceded in death by her husband, Jack Thourot,  daughter, Naneta Thourot Manhke,  grandson, Joseph Knapp, and brother, Don Thomas.
Friends may call for a time of visitation with the Thourot Family,  Monday, November 07, 2022,  11:00 a.m. –  1:00 p.m. in  Edgar-Grisier Funeral Home, Wauseon, Ohio.  Funeral service will be held 1:00 p.m. Monday in the funeral home.  Father Todd Dominique will officiate. Interment will follow in St. Caspar Catholic Cemetery.
In lieu of flowers, memorial contributions may be made to:  Fulton County Humane Society.
Funeral arrangements entrusted to:  Edgar-Grisier Funeral Home, Wauseon, Ohio.
To send flowers to the family or plant a tree in memory of Edna M. (Thomas) Thourot, please visit our floral store.
---