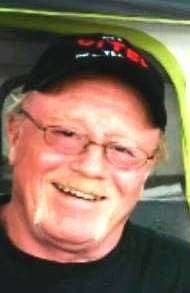 George Vitek, Jr., 59, of Bryan passed away Monday evening at the Genesis Healthcare Bryan Center. He was born on February 22, 1955 in Bryan to George and Marjorie (Wright) Vitek, Sr. George attended Stryker High School.
George was the owner/operator of an independent long haul trucking business for over 41 years. He attended the First Baptist Church in Bryan. George was a member of the Bryan and Montpelier Eagles. He enjoyed spending time outdoors.
He is survived by four daughters, Tamie (Shawn) Williams of Indianapolis, Indiana, Nicole (Jason) Sandusky of Richland, Michigan, Melissa (Chris) Hamilton of Pleasant Lake, Indiana, Renee (Chris) Hall of Angola, Indiana; one son Cody Vitek of Montgomery, Michigan; ten grandchildren; one brother Paul (Kandy) Vitek of Montpelier; three nieces; two great nieces and two great nephews.
George was preceded in death by his parents.
Visitation hours for George will be on Thursday, December 11th from 3-6pm at the Thompson Funeral Home on Main Street in Montpelier, semi's are welcome. There will be a memorial service at 6pm at the funeral home with Pastor John MacFarlane to officiate. There will be a private interment at Floral Grove Cemetery in Pioneer.
Donations may be made to Cancer Assistance of Williams County. Online condolences can be left for the family at www.thethompsonfuneralhome.com.