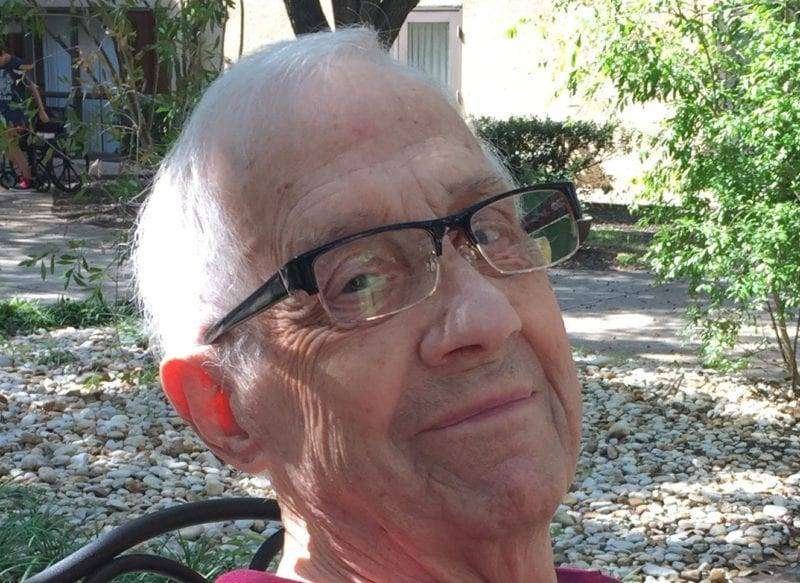 Harold Oyer, 91, of Austin, TX and formerly of Wauseon, OH passed away peacefully on February 22nd after a short illness.   Harold will be remembered for his caring and giving attitude and his humble approach that informed his family and everyday life.
Harold was born on June 30th, 1926 to David and Lydia (Slagle) Oyer.  Harold graduated from Pioneer High School in 1944 and entered into the Army in October of that year.  He served two years in the service including one year in the Philippines at the end of WWII.  He was married to Jean (King) Oyer in 1950 and she preceded him in death in 2009.  His loving care of her for the last few years of her life when she was incapacitated was a testament to Harold's way of life and love for Jean.
Harold began working for King Brothers Grocery upon his return from the service in 1946. He worked for King Brothers until they closed in 1965.  He began working for Shaw's Clothing in Wauseon in 1968 and worked there until his retirement in 1988.
Harold was a member of Crossroads Evangelical Church where he held many leadership positions, sang in the choir, and volunteered in many activities.  Harold had great pride and respect for his deep Mennonite heritage.  His life was a testimony of love for God and service to others.
In 1998 Harold and Jean moved to Austin, TX to be closer to family.  Harold is survived by his three sons David (wife Laurie) of Austin, TX, Doug (wife Jean) of Denver, CO, and Mike (wife Geraldine) of Greenville, SC, six grandchildren (Josh, Zach, Ryan, Sarah, Carol and Natalie), brothers Bob of Colorado Springs, CO and Vernon (wife Mary) of Wauseon, OH.  He was preceded in death by his twin brother Herb and his sister Eloise Smith.
A memorial reception and brunch will be held in Archbold, OH at The Barn restaurant on April 21st from 1 – 5 pm.  The family requests that any memorial donations be made to the Crossroads Evangelical Church in Wauseon, OH. Edgar-Grisier Funeral Home in Wauseon has been entrusted with local arrangements.