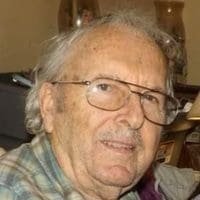 (Graduated From Bryan In 1957)
Harold A. Stokes 83, of Bryan passed away June 9th, 2023 in Anna's House at Hillside Country Living where he had resided since April.
Harold Albert Stokes was born October 23, 1939 at his grandparents' house in Springfield Township to Charles and Pauline (Algeo) Stokes. He attended Bryan Schools and graduated in 1957.
He married Terry J. Pessefall on July 11, 1985 and she preceded him in death on June 7, 2019.
Harold retired from UPS as a small package driver after 33 years and was fondly know as "The UPS Guy".
He received several safe driving awards and was inducted into the UPS Circle of Honor.
Harold is survived by his children; Kathy (Stokes) Myers of Bryan, Patrick (JoEllen) Pessefall of Montpelier, Brandi Duke of Waterloo, IN and Melissa (Barry) Scwab of Hamler; brothers, Joe (Sandy) Stokes of Bryan and Edwin (Chalo) Stokes of West Unity; nine grandchildren; five great-grandchildren; and many nieces and nephews.
He was preceded in death by his wife Terry; infant son, Steven; his parents; brother, John; and his last furbaby Jasmine who passed away shortly before he did.
There will be no services. Burial will be at Riverview Memorial Gardens in Defiance.
To plant Memorial Trees in memory of Harold A. Stokes, please click here to visit our Sympathy Store.
---