---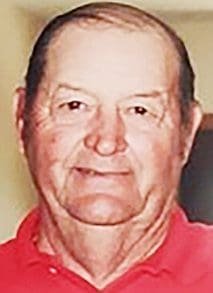 Jack Lee Schliesser, age 84, of Edgerton, Ohio, passed away at 5:02 A.M. on Sunday, April 30, 2023, in his home, surrounded by his family, after an extended illness.
Mr. Schliesser was a 1956 graduate of Mark Center High School.  He was employed by the Defiance County Highway Department, retiring with twenty years of service.
He also raced and trained harness race horses for over forty years. Jack was a past member of the USTA Horsesmen's Association.
Jack Lee Schliesser was born on December 25, 1938, in Mark Center, Ohio, the son of Delmar and Faith (Hinsch) Schliesser.
He married his wife of fifty-seven years, Donna Jayne Miller, on April 29, 1966, in Covington, Kentucky, and she survives.
Surviving in addition to his wife are two daughters, Teresa (Duane) Miller II, of Edgerton, and Connie (Jim) Moon, of Fair Haven, Vermont; one son, Allan Schliesser, of Edgerton; five grandchildren, Nick, Casey and Jessica (Alex) Moon, in Vermont, and Duane (Aubrie) Miller III and Dustin Miller, of Edgerton; and one sister, Dorthy Christy, of Grove City, Ohio.
He was preceded in death by his parents; one brother, Lue Schliesser; and a brother-in-law, Todd Christy.
Visitation will be held on Saturday, May 6, 2023, from 11:00 A.M. to 12:00 P.M. in the Krill Funeral Home, 114 East Hull Street, Edgerton. Services will follow at 12:00 noon with Reverend Kevin Doseck officiating.  Interment will be in Lost Creek Cemetery near Hicksville, Ohio.
Memorials are requested to Elara Caring Hospice or St. Mary Catholic School in Edgerton.
To send a flower arrangement or to plant trees in memory of Jack Lee Schliesser, please click here to visit our Sympathy Store.
---