---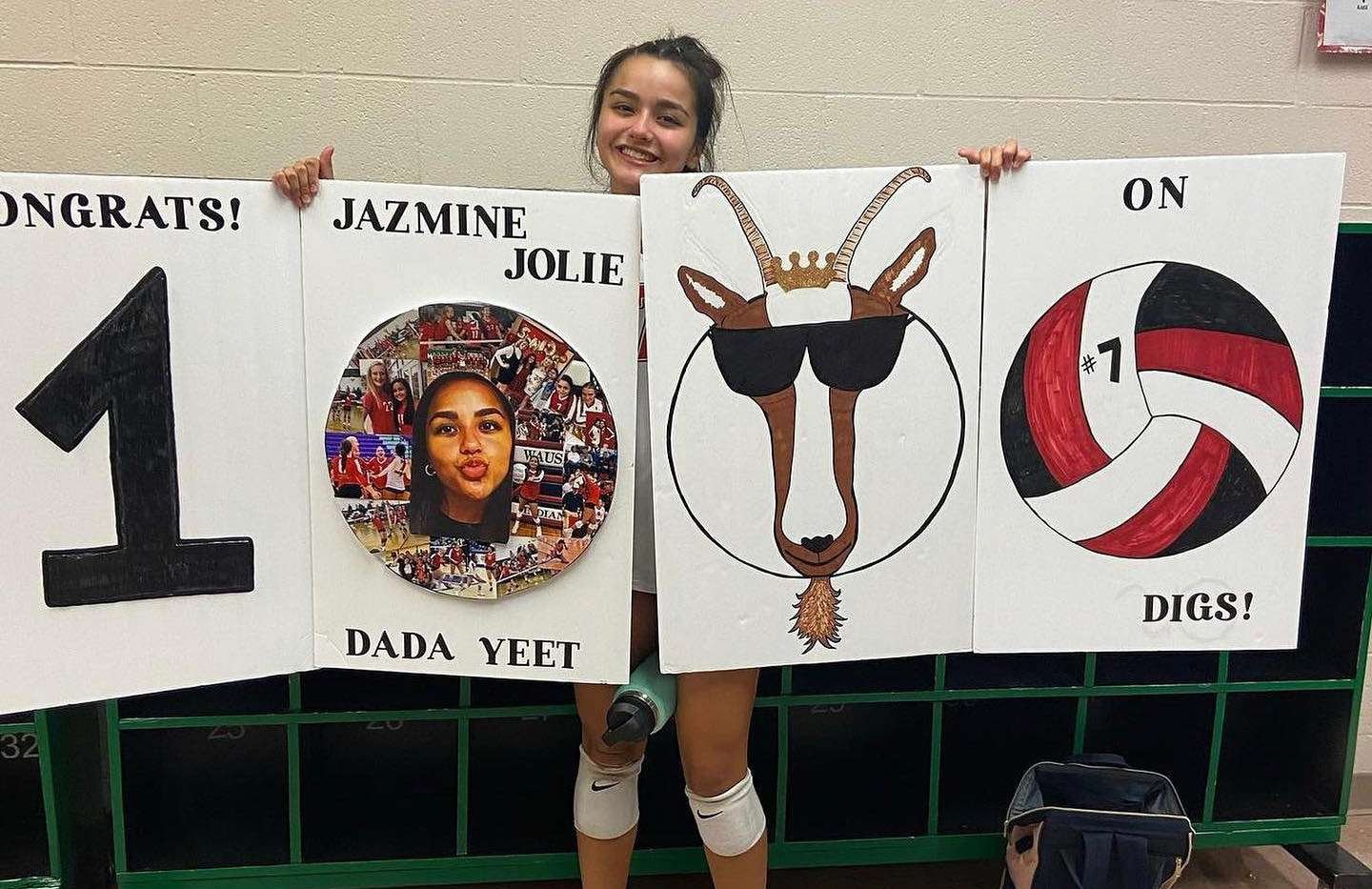 ---
By: Nate Calvin
WAUSEON – In Wauseon's district semifinal match at Celina on October 20, Wauseon senior libero Jazmine Barajas surpassed 1,000 career digs, joining Kelcy Blanchong (1,107) as the only Lady Indians to reach the mark.
Barajas holds several records including digs in a match (39), digs in a season (620) and finished the season as top three in the state in total digs and top 50 in the country.
She was named NWOAL honorable last season before being named first-team NWOAL and second-team All-District this year.
Barajas gives credit to her family first and foremost in reaching the milestone and anybody that attended Wauseon matches this season saw first-hand what kind of family support the senior had.
"My family has helped me tremendously throughout my senior season. At the beginning of the season, I had goals I knew I wanted to accomplish", said Barajas.
"I had my doubts, shed some tears, and went through many hardships. But my family was always there to reassure me that I was an amazing player." My father (Aaron) knew how mentally challenging it was for me this season and never failed to give me the best advice."
"As well as my mother (Jackie), whose continuous support pushed me to continue to work hard. Along with my siblings (brother Mauricio, sister Gabriela), aunts, uncles, cousins, etc. who would show up to my games and be there supporting me, meant the world."
"When you don't believe in yourself, but you have family who do, it makes the challenges and hardships a lot easier", added Barajas.
When asked what made Barajas a special player, second-year head coach Nik Encalado had plenty of praise.
"This is a question as a coach you love to be asked when you have an athlete like Jazmine. The reason being is because Jazmine is the most selfless, team-first, humble player you could ask for", began Encalado.
"She is constantly giving all the credit to everyone around her so when you get asked about what makes her such a special player the list is never ending."
"Jazmine has been a great role model to our team and puts a lot of time and effort into not only her play but helping the girls around her at the same time."
"Jazmine in every rotation was either in the back row with a sophomore or freshman next to her which some would consider a challenge however Jazmine embraced her role as the leader in our back row and took extra time to help those younger girls out every chance she could."
Encalado continued, "Something you will notice watching Jazmine play is her attention to detail. She does all the little things right every play no matter what."
"Something as small as putting her foot on the line for a ball that is going out even if that ball is out by 10 feet she will always be on the line. Just little things like that a lot of girls forget to do as they become more advanced."
"She is someone that as a coach you never have to second guess if she just gave 100 percent effort. Like I said the list is never ending."
"I could not say enough good things about Jazmine Barajas as a student-athlete and representative of our Wauseon community", the coach added.
"I have been at Wauseon for two seasons now and from our first off season workouts last year it was very evident the things Jazmine could accomplish."
"There are some things that you cannot coach such as drive, passion for the game, work ethic, and Jazmine has all those qualities."
"She wants to be pushed hard every practice to reach her full potential. Over the last two seasons she has grown not only as a player on the court but also off the court."
"Every week in our team meetings we will look at how much film we have watched as a team on Hudl over the last 7 days. And without fail every week you will see Jazmine with 3-4 hours of film."
"And the growth in her film study has really reflected with her play on the court. She isn't watching film to see her digs or to reflect on the good plays."
"Jazmine is watching film to see what she can improve on, to see why she might have made the wrong read in defense, why her pass might have been a couple steps too far off the net."
"She has really embraced the last two seasons on how to not only prepare in practice and on the court but how to prepare mentally."
"Since the first day coaching Jazmine all the way up until our very last practice Jazmine has constantly been pushed and she has embraced it and been the hardest working girl in the gym at all times."
"I know as a staff and myself especially could not be prouder of the things she has accomplished over the last two seasons", concluded Encalado.
For Barajas, reaching this milestone is the realization of goal set early in her career.
---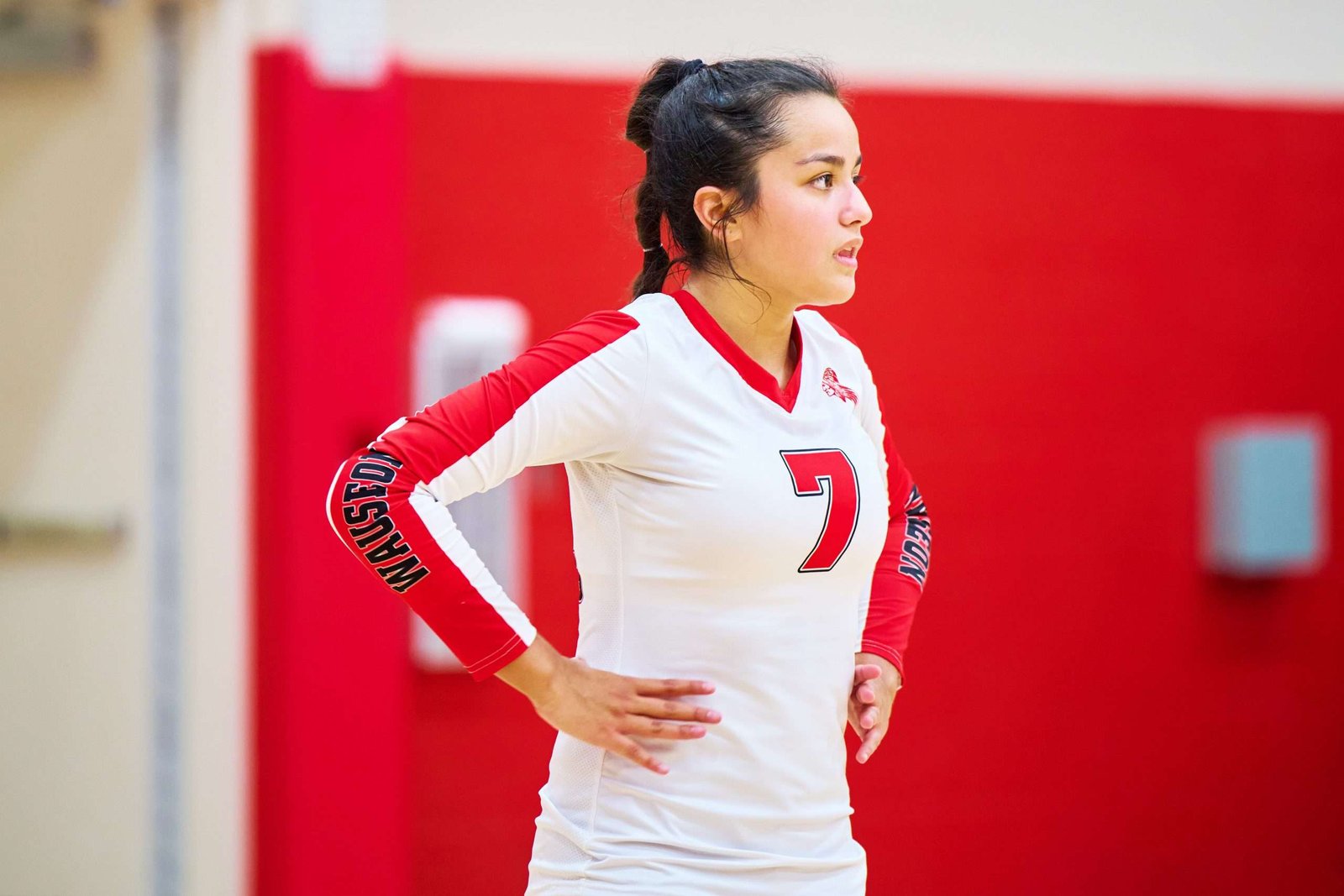 ---
"This accomplishment means a lot. As I stated previously, I had huge goals I wanted to accomplish and put a load of pressure on myself to do so", commented Barajas.
"This resulted in lots of doubt and challenges. So, being able to persevere and continue working hard and reaching my 1,000th dig was so relieving." "
"It just proves that if you work hard and give your best effort, you are able to accomplish anything you set your mind to."
"My advice to younger players would be to work hard, be confident in your skill, and NEVER quit."
"There will be tons of challenges that you are going to face, but if you are passionate about volleyball and you want to be successful ALWAYS work hard."
"Never settle being like any other player, be the best player in that gym. Volleyball is a mental game. Beat that mental game."
"Confidence is key, trust in that skill you worked so hard to have. Most importantly, be kind to your teammates. Regardless of skill level, ALWAYS encourage and lift up your teammates."
"People will always remember how you treat them. That's why I always try to be the best teammate and best person I can be because I know how words can be so impactful."
"I just want to thank my community, teammates, my coaches, and friends for showing me nothing but love and support for these past 6 years, I appreciate you guys!"
Barajas plans to continue her volleyball career in college while working to become a dental hygienist.
Nate can be reached at sports@thevillagereporter.com
---