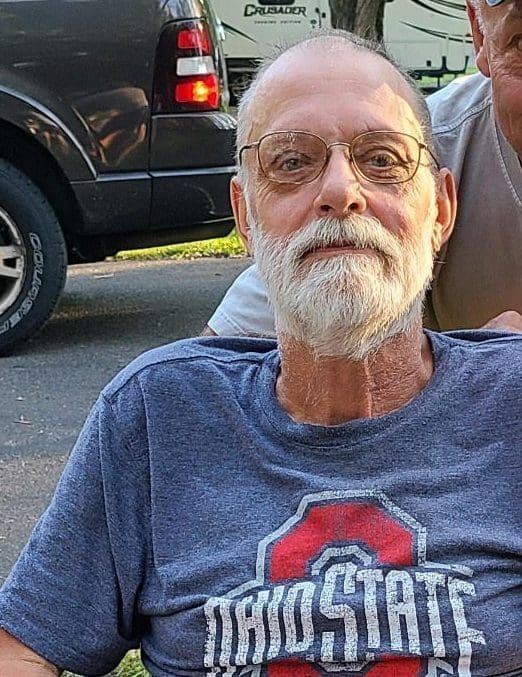 (1974 Graduate Of Fayette High School)
FAYETTE – Jeffrey (Tuna) Colegrove, age 67 of Fayette, passed away Friday, June 23, 2023, at CHP Defiance Inpatient Hospice Home.
He was born in Hudson on January 19, 1956, the son of the late Leslie "Bus" and Virginia (Kline) Colegrove.
He attended and graduated from Gorham Fayette High School in 1974. On October 7, 1983, he married Joyce Bostelman, and she survives.
Jeff had many loves in his life, but his grandkids Braylon, Brogan, and Bexsly topped that list. Playing cards with his family was another beloved pastime and you better be ready to go high if you wanted to win the bid when he was playing.
He loved all sports, but his favorite teams were The Ohio State Buckeyes, Pittsburgh Steelers, and Detroit Tigers.
In his younger years, he especially enjoyed golfing and had not one, but two "hole in ones" in his lifetime.
Music was another love of Jeff's, with AC/DC being his favorite band. Most who knew Jeff knew the "Colegrove Shuffle", a dance named after his signature move that will live on whenever Thunderstruck is played.
He loved to go for drives and report his findings to those around Fayette and his family. Cooking was another of his favorites along with offering his advice on how one of your dishes could be made better or what may be missing.
Left to cherish his memory are his wife, Joyce; daughter, Jamie (Ben) Sly; grandchildren, Braylon, Brogan, and Bexsly Sly; brother, John Colegrove; sisters, Marjory (Fred) Shadbolt and Connie Vinton; brothers-in-law, Don Behrman, Jack Lugbill, Jerry (Janice) Bostelman, Lee Frazee, and Terry (Cheryl) Bostelman; and sisters-in-law, Sandy Bostelman and Shelly (Ron) Luzar.
Along with his parents, he was preceded in death by sisters, Barb Colegrove-Schaffner and Sherry Colegrove-Smith; brother-in-law, Larry "Bud" Bostelman; and sisters-in-law, Mary Ellen Colegrove, Carol Behrman, Linda Lugbill, Mary Jane Frazee, and Cindy Bostelman.
The family will receive visitors on Wednesday, July 5, 2023, from 3:00 – 7:00 PM, at the Eagle-Marry Funeral Home in Fayette. Cremation will follow and there will be no funeral.
Online condolences to the family may be offered at www.eaglemarryfuneralhome.com.
Memorial contributions in Jeff's memory may be given to the family for future designation.
The Eagle-Marry Funeral Home in Fayette is assisting the family with arrangements.
---