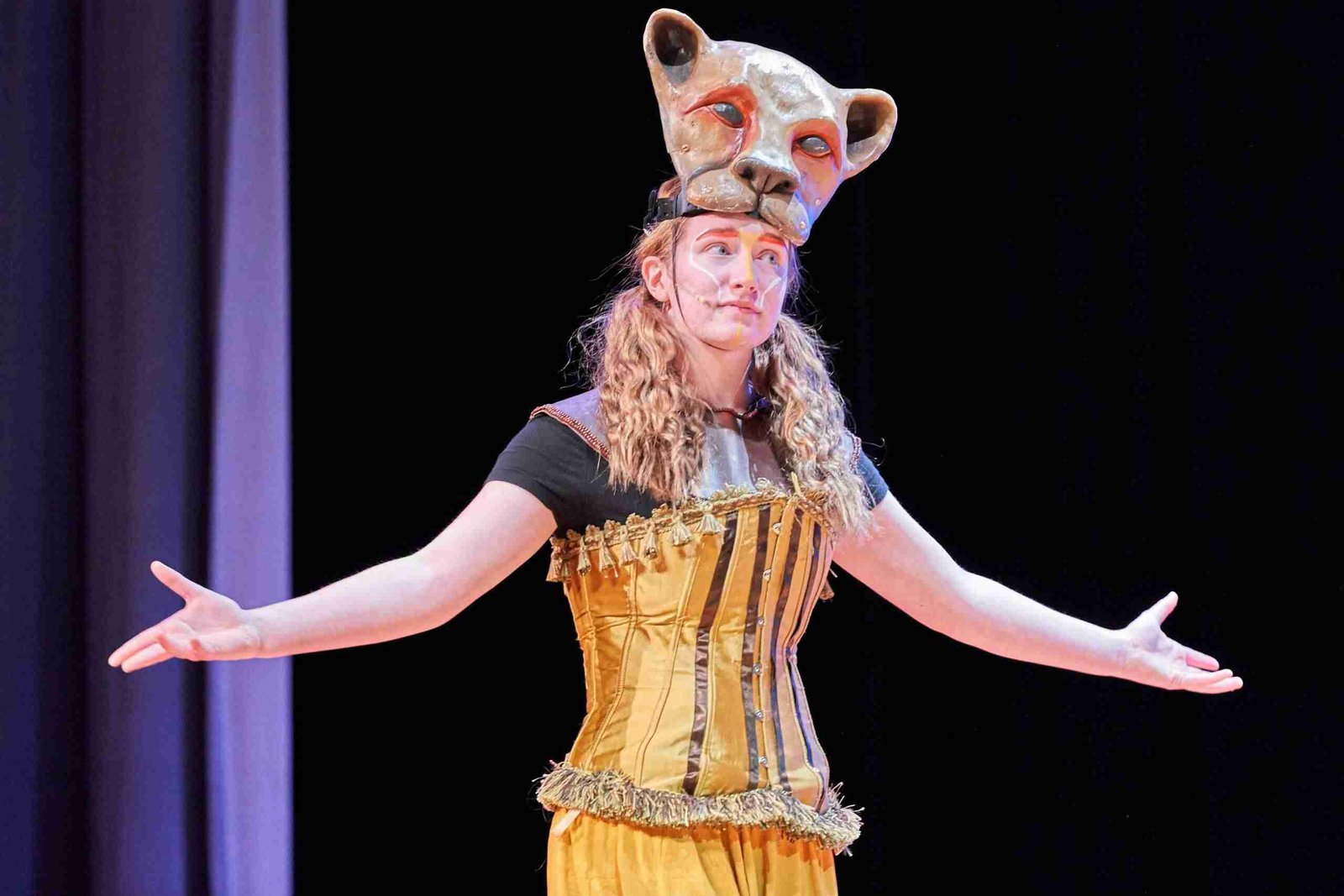 PHOTOS BY RICH HARDING, STAFF
---
By: Rebecca Miller
In the Spring of 2020, Lion King, Jr. was shut down in mid production at Wauseon Schools, due to the beginning of the COVID pandemic.  Director Jason Robinson said in a phone interview that they had enough returning students and money invested in the show, that they decided to finish it this year.
He was a little concerned "that it would be hard to get the momentum back," but is thrilled that the students redoubled their efforts and have done a tremendous job.
This specific play was chosen because he tries to do something a little different each year, to give the students a wide variety of training in the dramatic arts. "Footloose" was their last production, in 2019, and Lion King, Jr. takes them in a completely different direction.
It is a musical, but due to covid they have chosen not to use the pit orchestra this time.  There are twenty three in the cast and ten in the crew, working hard to produce a great show.
Simba is played by Carson Wenger and Young Simba by Olivia Clark.  Garrett Brown is playing Mufasa with Mason Felzer as Scar and Haleigh Wurst as Nala and Meghan Smith as Young Nala. Zazu by Jackson Callan, Rafiki by Elizabeth Baker, Timon by Kamron Goolsby and Pumbaa by Olivia Gigax round out the well known cast from the movie The Lion King.
Other cast members for Lion King, Jr. are enacted by Shawn Robinson as Banzai, Kamdyn Shaffer as Shenzi, Teren Garcia as Ed, Brayden Everly as Eddie, Adriana Garcia as Sarabi, Lindsey Mathews as Sarafina and Ann Spieles as Lioness.
Lead Ensembles are Choley Dobaczewski and Nikki Stein with Morgan Ellinwood, Kassandra Gigax, Morgan Myers and Jayden Robinson finishing out the Ensemble.
Mr. Robinson started at Wauseon in 2006 as Assistant Director and moved into the position of Director in 2011. He loves his position as he gets to work with the talented Wauseon student actors.
"We have the talent, the voices, the budget and the technology for this dramatic production," he said, adding that this is a highly technical play with a lot of lights, sounds, costuming and props.
"It has been challenging and worth doing!"  The production is only an hour and a half long so it is short enough for children to come and enjoy this first performance based event since the beginning of COVID.
The Technical Production Team consists of:  Director Jason Robinson, Music Director James Vaughn, Technical Director Don Clark, Lead Choreographer Olivia Clark, Assistant Choreographer Ann Spieles, Sound Assistants Allena Crossgrove and Mykah Garrison, Costume Coordinator Michelle Gigax, Costume Assistant Andrea Robinson, Make-up Artist Ava Conti, Make-up Assistants Lexe McQuillin and Ember Pahl, Stage Manager Matthew Schroeder, State Crew Director BreAnn Garcia, and Stage Crew members Mia Clifford, Johnathon Hogan, Lydia Johnson and Serena Pratt.
Ticket sales were limited to 25% but they were hoping that the tickets would all be sold. "It has been a long time in the making," Robinson said, "and they have done a tremendous job."
Rebecca can be reached at publisher@thevillagereporter.com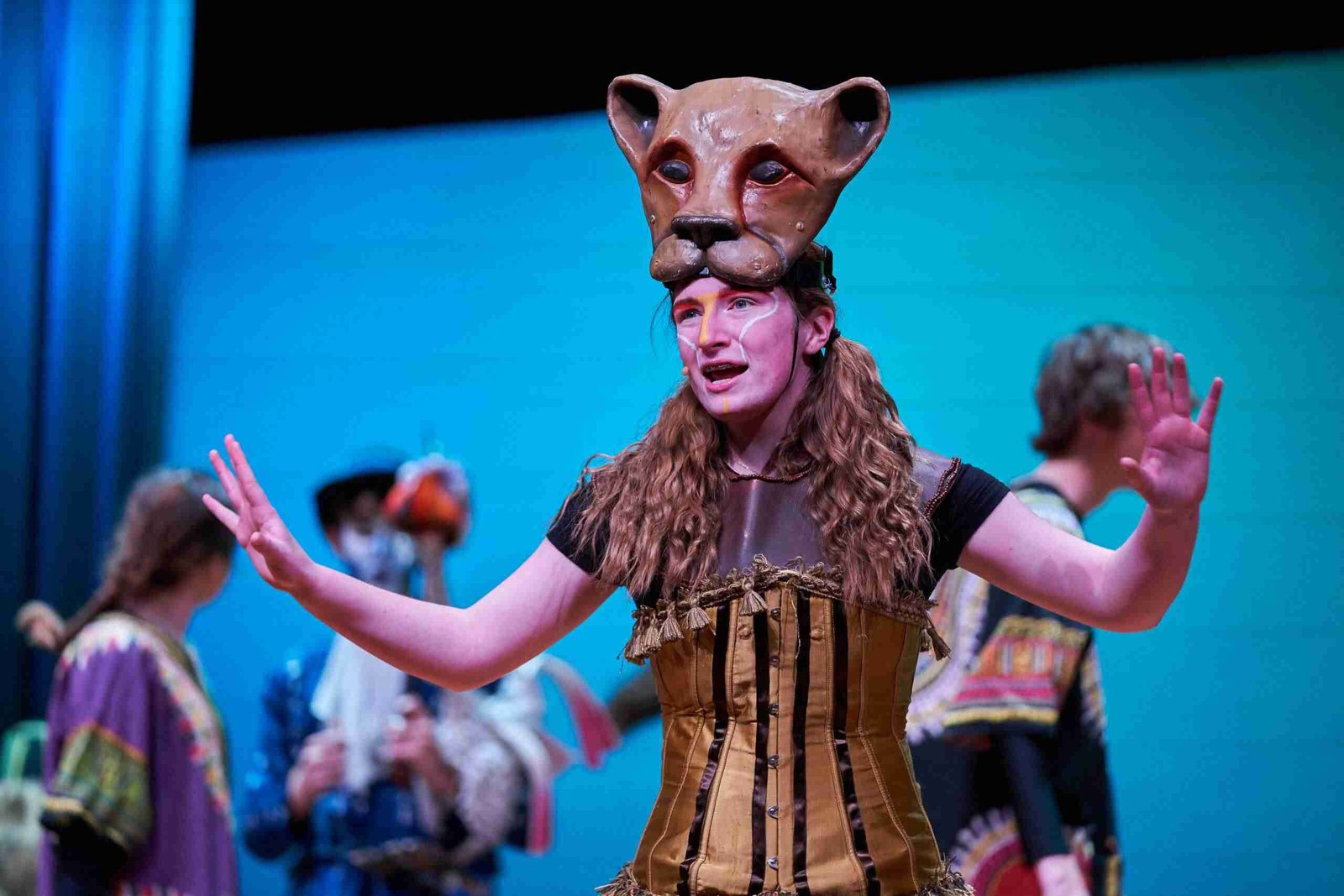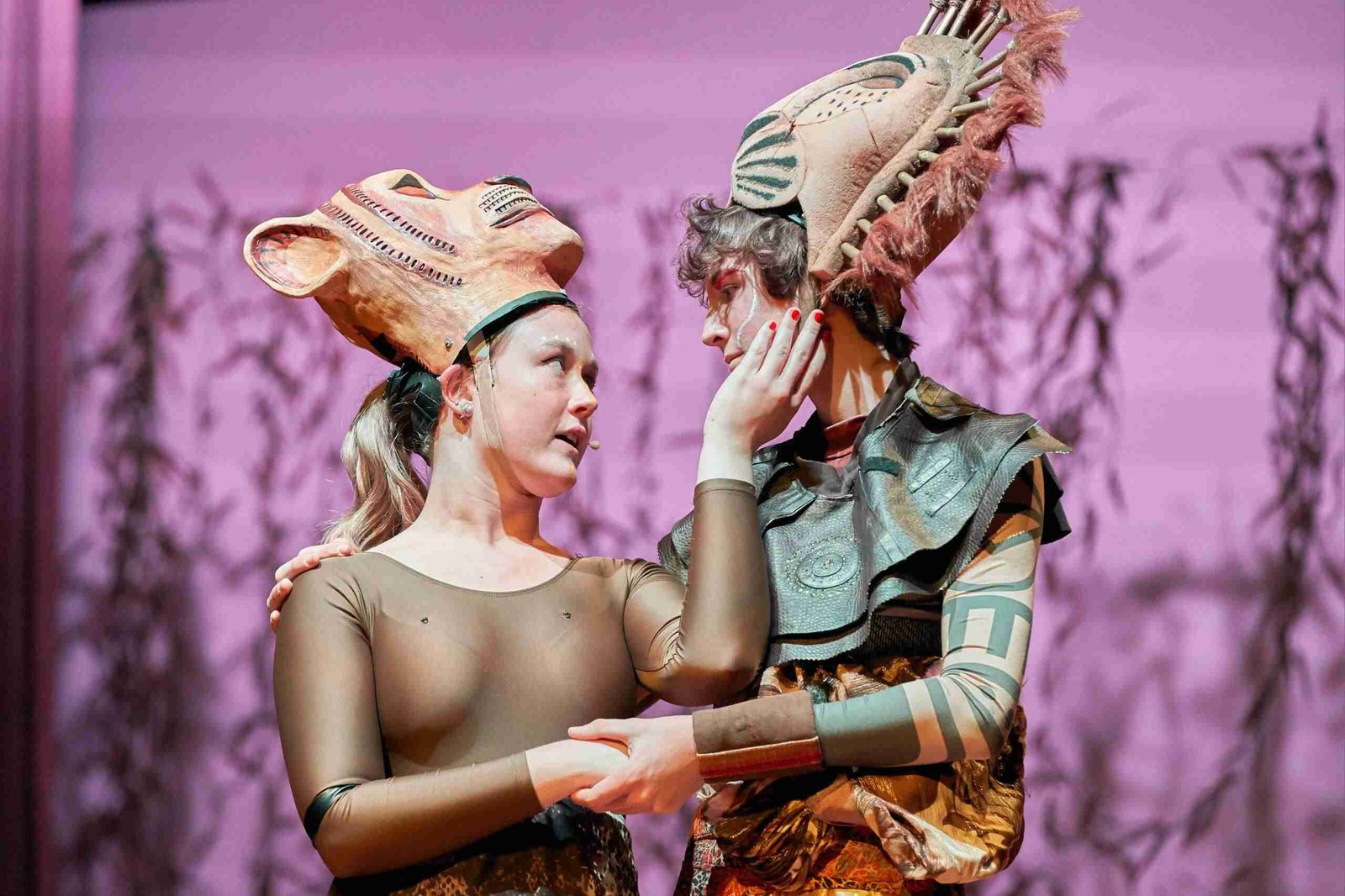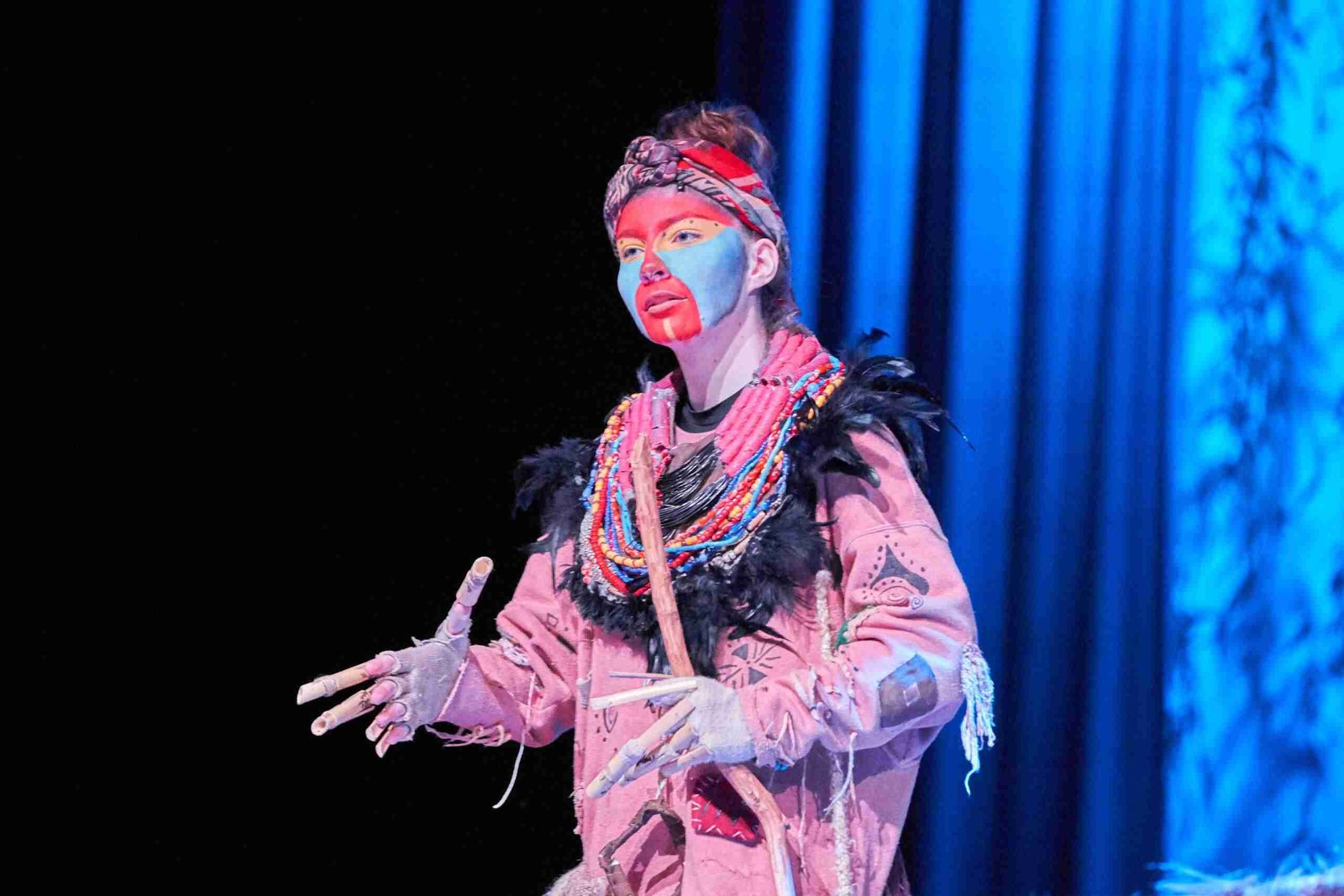 ---