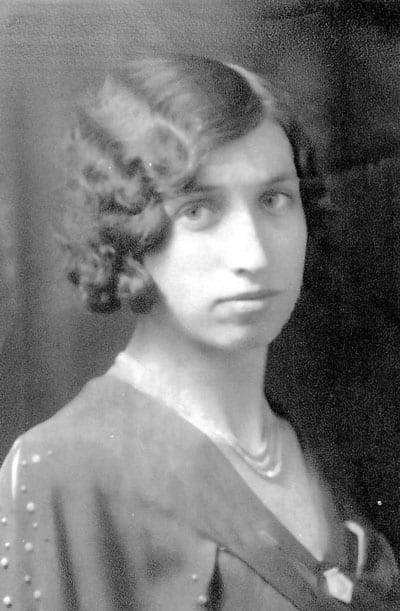 Lola V. Hoffman, 102, of Pioneer passed away Wednesday evening at Hillside Country Living in rural Bryan.  She was born on May 9, 1913 in Kunkle, Ohio to Melville H. and Myrtle M. (Parsons) Swank.  Lola married Arnold S. Hoffman in September of 1935 and he preceded her in death in May 1986.
Lola attended the Olive Branch Christian Union Church in Fayette, Ohio.  She retired from Mohawk Tool Company in Montpelier in 1976 after 11 years as a lathe operator.  For a number of years she worked at Spoke's Restaurant in Pioneer.
She is survived by two daughters, Judith Feeney of Pioneer and Norma Jean Doriot of Pioneer; one son Norman (Carol) Hoffman of West Unity; nine grandchildren, nineteen great grandchildren and six great great grandchildren; and one sister Grace (Charles) Foust, Jr. of Montpelier.
Lola was preceded in death by her parents, husband Arnold, five brothers, Augustus, Elmer, Charles, Robert Swank and Walter Wilson; two sisters Marjorie Thompson and Gwendolyn Davis, one son-in-law Paul Feeney and step mother Mary J. (MaHaffey) Swank.
Memorial contributions may be made to the Williams County Veterans Administration or Pioneer Church of the Nazarene Food Pantry or Montpelier See and Do.  Online condolences can be left for the family at www.thethompsonfuneralhome.com
 [showad block=2]
© 2015 – 2016, Newspaper Staff. All rights reserved.