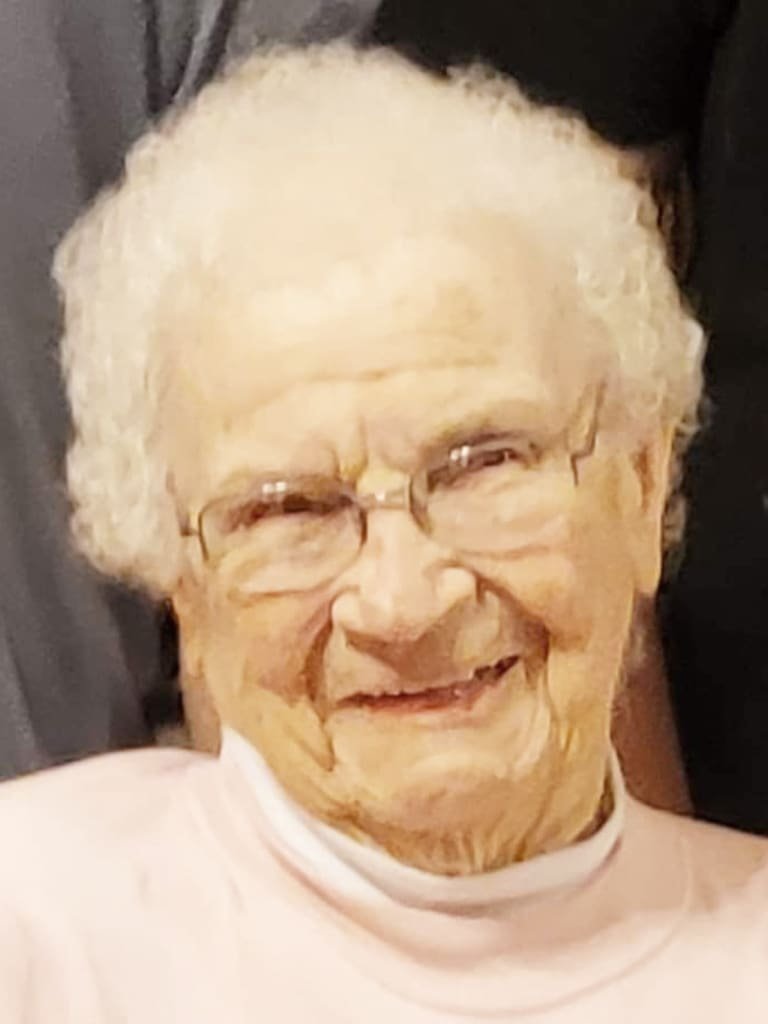 (Belonged To Lyons Christian Church)
LYONS – Mildred A. Kime, age 98, of Lyons, passed away at her home on Friday, November 3, 2023.  She was born in Morenci on November 28, 1924, to the late Truman and Eliza (Sands) Lowe. On April 15, 1940, she married Dale Skates in Wauseon, and he preceded her in death in July of 1974.
She then married Howard "Stub" Kime in Morenci on August 24, 1984, and he preceded her in death in February of 2011.  Mildred worked for 39 years at Morenci Rubber, retiring in 1984.
Mildred was a member of Lyons Christian Church. She loved being with her family, and in her free time, she enjoyed working word puzzles, sewing, and crocheting. She was known for making her children's clothing and wedding dresses.
She and her first husband would go square dancing every Saturday; and she traveled quite a bit with her second husband. She and Stub would also spend many winters in Florida.
Left to cherish her memory are her daughters, Sharon (Duane) Peabody and Kathy Skates; 16 grandchildren; 29 great-grandchildren; and 18 great-great-grandchildren; brother, Maynard (Liz) Lowe; sister, Donna Holt; and special sister-in-law, Emma Escott.
Along with her parents and husbands, she was preceded in death by her children, Jean Hallett, Dale Skates, and a daughter in infancy, Janet; a grandson, Clint Nino; great-grandson, Justin Rapp; and 2 great-great-granddaughters in infancy; brothers, Harold, Merle, Hal, Truman, Jr., and Vern Lowe; and sisters, Zola Howard, Gleo Murphy, Opal Shoemaker, and Dorothy Porter.
Funeral services for Mildred will be held on Monday, November 13, 2023, at 2:00 PM at the Eagle-Marry Funeral Home in Morenci, with Pastors William VanValkenburg and Heather Schimmel, officiating.  Cremation will follow, with inurnment of remains at a later date in Lyons Cemetery.  The family will receive visitors, also on Monday, from 12:00 – 2:00 PM, also at the Eagle-Marry Funeral Home.
Online condolences to the family may be offered at www.eaglemarryfuneralhome.com. Memorial donations may be given to Lyons-Royalton Fire Department.
The Eagle-Marry Funeral Home in Morenci is assisting the family with arrangements.
---