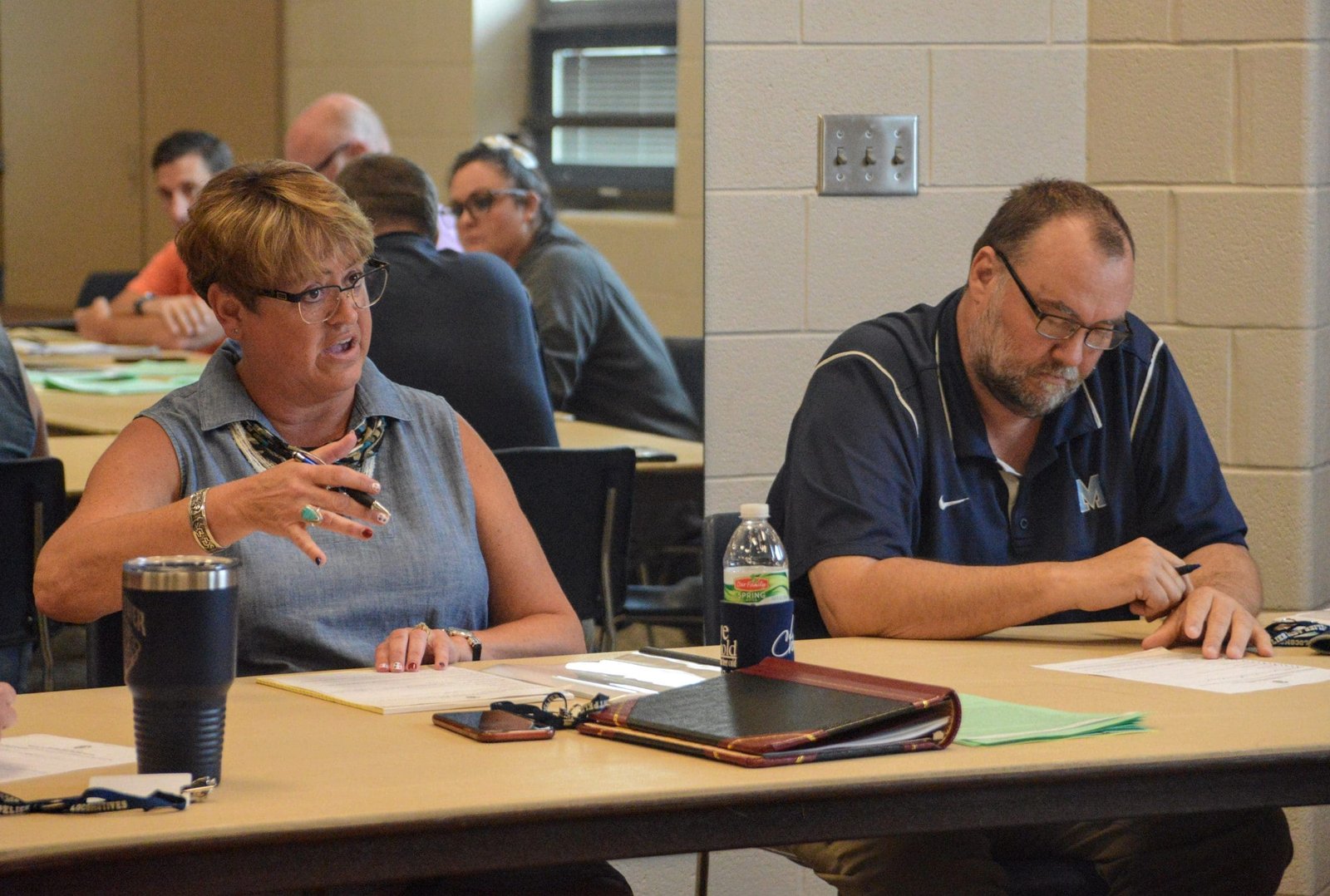 By: Anna Wozniak
THE VILLAGE REPORTER
The Montpelier Board of Education met on Tuesday, June 27, 2023. Present were Mr. Clinger, Mrs. Gambler, Mrs. Rockey, and Mr. Rose, with Mr. Owen being absent.
The meeting was called to order at 5:30 p.m., and after a moment of silence and the Pledge of Allegiance, the board approved the consent agenda for the evening.
The legislative report was then given, with the board being provided updates on many Ohio House and Senate bills.
The treasurer then reported that the financial statements for May are completed and now the financials for this year need to be used to compile a 5-year projected financial forecast, which is to be submitted to the auditor.
Then approved were the minutes for the May 24, 2023 special meeting as presented before all financial reports were accepted as presented as well.
Included in this were donations from: First United Methodist, $100; Athletic Boosters, $1,300; Montpelier Civic League, $200; Elite Door, $200; and Winzeler Stamping, $940.86.
A thank you was given to the aforementioned sponsors for their contributions to the students at Montpelier schools.
Then approved was the transfer of an unused balance from a scholarship fund into the next term, as well as all other transfer requests as presented.
Another of these transfers was for the cafeteria funds, as inflation and increasing costs have made it harder to keep the budget from going deficit.
All employment recommendations were then accepted as presented, including two new hires: Elizabeth Becker as Spanish teacher and Rachel Kreuger as an instrumental music teacher.
Also approved was a service and contract recommendation to enter into an agreement with Kent State University for speech therapy services.
Discussion was held on whether this is something the district can look into cost-sharing with another district on, but the consensus was that it can be difficult to find qualified programs for speech therapy, and as it is a widely used and needed program, a lot of vetting would need to be done before transitioning from the current system.
Approved under other business were the uniform and cell phone stipend for certain staff members, as well as a waiver for an expanded CTE program for 7th and 8th graders.
The substitute teacher list was submitted, and the 2023-2024 MHS All Sport Passes were approved before the Montpelier Board of Education entered into executive session to discuss matters relating to an employee, official, licensee or student.
Anna can be reached at anna@thevillagereporter.com
---