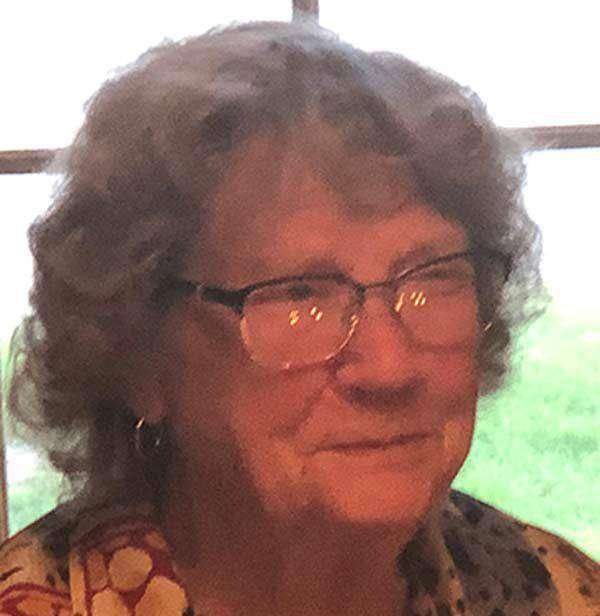 Nancy Norene (Leppelmeier) Hook, age 84, passed away Monday, Oct. 28, 2019, at Parkview Regional Medical Center in Fort Wayne, Indiana.
She was born Aug. 30, 1935, in Farmer, Ohio, to the late Alvin F. and Sadie M. (Baerlin) Leppelmeier. She was a graduate of Edgerton High School.
Nancy was united in marriage to Samuel Donald Hook on Sept. 1, 1957, in Edgerton, Ohio, and he preceded her in death on June 8, 2015.
Nancy was employed with Don Hook Farms as administrative assistant doing everything from bookkeeping, fixing meals, helping in the fields, doing chores, and baking. She was especially known for her coconut crème pies.
She was a member of Zion Lutheran Church of Edgerton, Zion Ladies Aid, American Legion Auxiliary Post No. 202 of Butler and a former member of Stafford Home Extension Club. She enjoyed playing cards, cross-stitching and helping her daughter with school projects and listening to the Lutheran Hour.
She is survived by three sons, Greg (Karin) Hook, Alvin (Sundaye) Hook and Daniel Hook all of Butler; and one daughter, Angela (Dean) Gamble of Willshire, Ohio. Also surviving are five grandchildren, Michele Hook, Troye Hook, Rachel (Dan) Stabler, Matthew Hook and Stephanie Wilson; two sister-in-laws, Ellen Leppelmeier of Winona Lake, Indiana, and Janice Leppelmeier of Edgerton, Ohio; and many nieces and nephews.
She was preceded in death by her parents, her husband Don, one daughter-in-law, Tammy (Launer) Hook, two grandsons, Zachary Hook and Josh Wilson, and two brothers, Irvin and Lewis Leppelmeier.
Funeral services for Nancy Hook will be held at 11 a.m. Saturday, Nov, 2, 2019, at the Zion Lutheran Church, 1018 Cicero Road, Edgerton, Ohio, with Pastor Eric Moquin of St. John's Lutheran Church, Sherwood, Ohio, officiating. Visitation will be one hour prior to service beginning at 10 a.m. at the church. Keeping with Nancy's wishes cremation will follow.
Visitation will be held from 4-7 p.m. Friday, Nov. 1, 2019, at the H.E. Johnson & Sons Funeral Home of Butler, 212 N. Broadway St.
Family requests memorials in memory of Nancy Hook to be given to: Zion Lutheran Church, 1018 Cicero Rd. Edgerton, OH, 43517.
To send condolences to the family visit: hejohnsonfh.com Arrangements and assisting the family has been entrusted to H.E. Johnson & Sons Funeral Home of Butler.
---