FIRE PREVENTION DAY … Kindergarteners learn about the Jaws of Life. (PHOTOS BY LACIE FISH, STAFF)
---
By: Lacie Fish
The Pioneer Fire department held Fire Prevention Day at the firehouse Friday, October 8. Children from North Central Schools came one grade at a time to learn about what the firefighters do and even sit in the trucks.
Pioneer Fire department has been teaching about fire safety and prevention for over 25 years, and they do an excellent job. The kids had a good time, and they learned critical life lessons. Thank you, Pioneer Fire Department, for continuing to do this fantastic thing.
On October 8, 1871, flames spark in the Chicago barn of Patrick and Catherine O'Leary, igniting a two-day blaze that kills between 200 and 300 people, destroys 17,450 buildings, leaves 100,000 homeless, and causes an estimated $200 million (in 1871 dollars; roughly $4 billion in 2021 dollars) in damages.
Legend has it that a cow kicked over a lantern in the O'Leary barn and started the fire. Still, other theories hold that humans or even a comet may have been responsible for the event that left four square miles of the Windy City, including its business district, in ruins.
Dry weather and an abundance of wooden buildings, streets, and sidewalks made Chicago vulnerable to fire. The city averaged two fires per day in 1870; there were 20 fires throughout Chicago the week before the Great Fire of 1871.
Despite the fire's devastation, much of Chicago's physical infrastructure, including its water, sewage, and transportation systems, remained intact.
Reconstruction efforts began quickly and spurred significant economic development and population growth, as architects laid the foundation for a modern city featuring the world's first skyscrapers.
At the time of the fire, Chicago's population was approximately 324,000; within nine years, there were 500,000 Chicagoans. In 1997, the Chicago City Council exonerated Mrs. O'Leary and her cow. She turned into a recluse after the fire and died in 1895.
In 1920, President Woodrow Wilson issued the first National Fire Prevention Day proclamation, and since 1922, Fire Prevention Week has been observed on the Sunday through Saturday period in which October 9 falls.
According to the National Archives and Records Administration's Library Information Center, Fire Prevention Week is the longest-running public health and safety observance on record.
The President of the United States has signed a proclamation proclaiming a national observance during that week every year since 1925.
Tips for Fire Safety
-Install smoke alarms on every level of your home, inside bedrooms and outside sleeping areas; Test smoke alarms every month; Talk with all family members about a fire escape plan and practice the plan twice a year; If a fire occurs in your home, GET OUT, STAY OUT and CALL FOR HELP.
Lacie can be reached at publisher@thevillagereporter.com
---
PREVENTION DAY … Third graders listen about The Great Chicago Fire.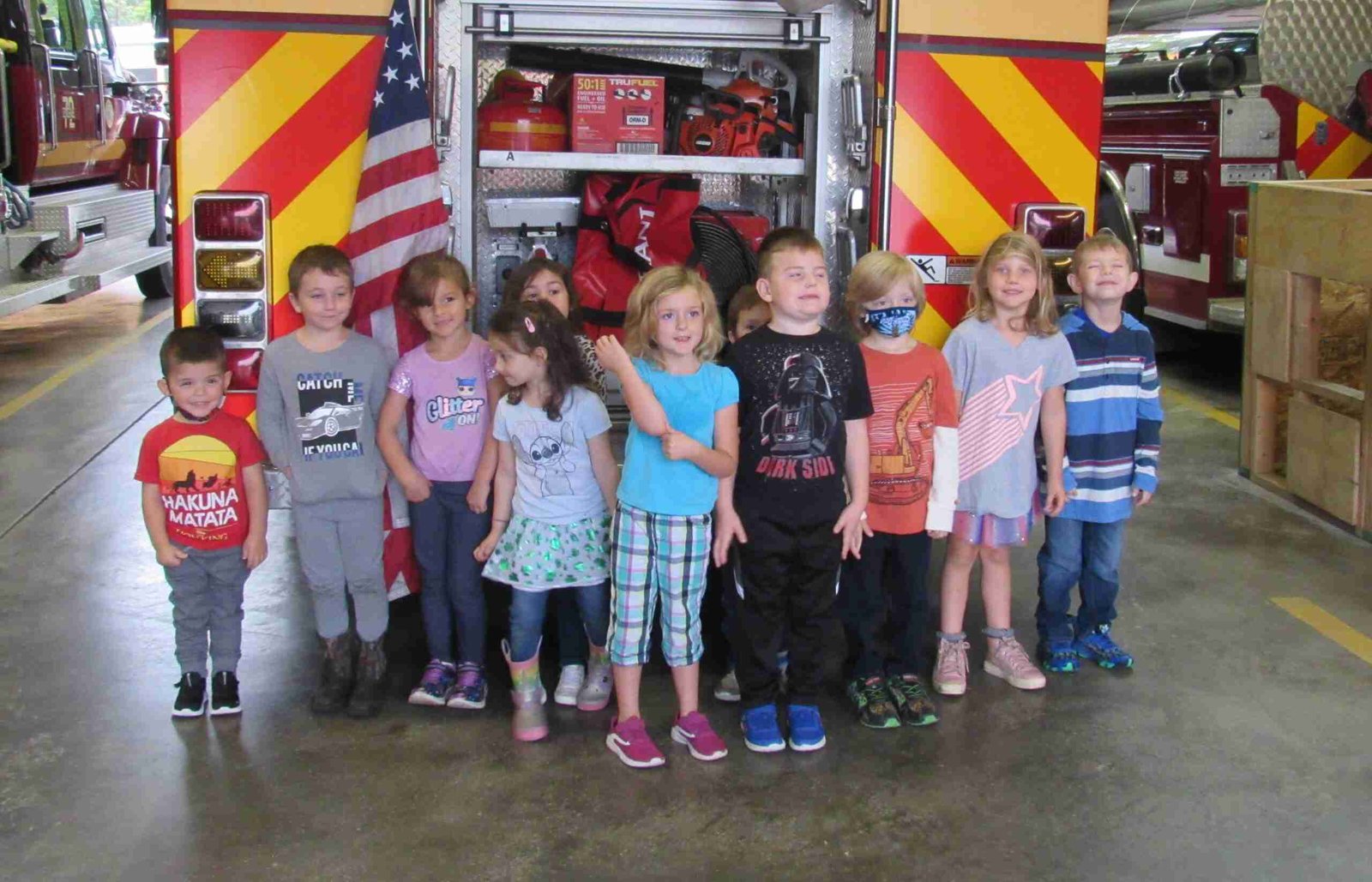 FIRE PREVENTION DAY … Pre-Kindergarten students stand in front of a fire truck for a quick photo.
---