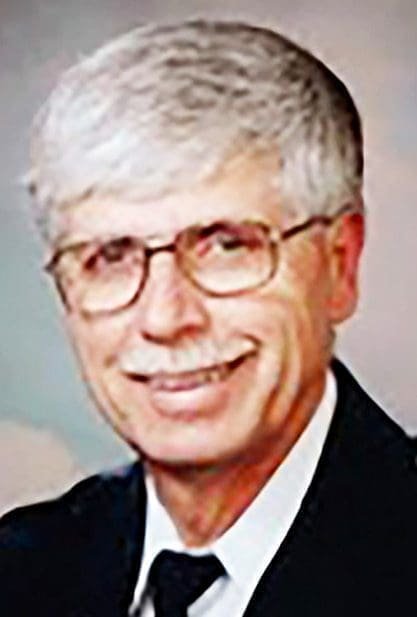 Rick L. Adams, age 71, of Edgerton, Ohio, passed away at 1:44 P.M. on Thursday, December 8, 2022, shortly after admittance to Community Hospitals and Wellness Centers in Bryan, Ohio.
Mr. Adams was a 1970 graduate of Edgerton High School and during his work career was employed at Edgerton Metal Products, Edgerton Forge and Lutterbein Lumber Company and retired from Big C in Edgerton.
He was a twenty-seven-year member of the Edgerton Fire Department, retiring with the rank of Lieutenant.
He enjoyed hunting, fishing, and spending time at the lake in Coldwater, Michigan.
Most of all he loved the time spent with his grandchildren, family, and friends.
Rick L. Adams was born on September 5, 1951, in Lima, Ohio, the son of Richard B. and Marilyn J. (Hiles) Adams.
He married Susan R. Worden on January 9, 1971, in Hicksville, Ohio, and she survives.
Surviving in addition to his wife are one daughter, Candi (Mat) Retcher, of Ney, Ohio; two grandchildren, Chyanne Retcher, of Ada, Ohio, and Brody Retcher, of Ney; two sisters, Becky (Doug) Mavis and Pam (Tim Cliffton) Wyse, both of Edgerton; two brothers, Jeff (Claudia) Adams, in Florida, and Byron (Gayle) Adams, of Edgerton; and numerous nieces and nephews. He was preceded in death by his parents.
Visitation was held on Sunday, December 11, 2022 at Life Changing Church in Edgerton. Services will be held on Monday, December 12, 2022, at 11:00 A.M. in Life Changing Church with Pastor Rick Stiver officiating. Interment will follow in Maple Grove Cemetery, Edgerton.
Memorials are requested to Edgerton Fire Department, Life Changing Church, or a charity of the donor's choice.
---