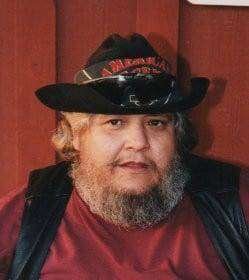 Rodney A. "HotRod" Zuver, 62, of Pioneer, passed away on Sunday afternoon surrounded by his family at his home.  He was born on January 20, 1953 in Montpelier to Arlo C. and Marilyn J. (Moore) Zuver.  Rod graduated from Hilltop High School in 1972.  He worked for Pepsi as a delivery man.
Rod loved racing, Harley Davidson, and was a big NASCAR fan.  Over the years he was on numerous pit crew teams for his family members, who are very involved with racing.  Rod loved kids, especially his grandkids, nieces and nephews.
Rod is survived by his son, Rick (Nikki) Zuver of Grover Hill, Ohio; six grandchildren; one great grandchild; three siblings, Kelly (Robert A.) Roehrs Jr. and Greg Zuver both of Pioneer, Ohio and Tina Roehrs of Bryan, Ohio; and numerous nieces, nephews, great nieces and great nephews.
He was preceded in death by his parents and three siblings, Patty Treesh, Eddie Joe, and Kevin Zuver.
Visitation for Rod will be held on Wednesday, June 10th from 1-5 pm at The Thompson Funeral Home on Main Street in Montpelier.  A funeral service will take place at 5pm at the funeral home with Pastor Ron Evans to officiate.
 Memorial contributions may be made in Rod's memory to the Thompson Funeral Home to help defray funeral expenses.  Online condolences may be left at www.thethompsonfuneralhome.com