---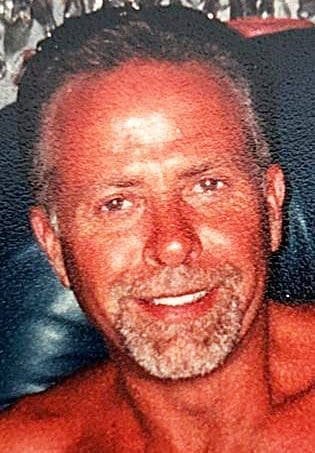 Sterling "Wes" Wesley Clark II, age 67, passed away Monday morning, February 6, 2023, of a heart attack.
Wes was born in Wauseon, Ohio on August 9, 1955. Wes grew up on a family farm near Wauseon, Ohio, and graduated from Wauseon High School in 1973.
Following graduation, Wes attended barber school in Toledo, Ohio. Following graduation from barber school, he became a board certified barber.
With his license he initiated his life as an entrepreneur where he owned three barbershops in Wauseon, Ohio, Toledo, Ohio, and Morenci, Michigan.
Over time, Wes sold his barbershop business and initiated a new career as a flooring designer for both homes and businesses.
He initiated this phase of this career by developing his own Carpet and Tile store in Morenci, Michigan.
Homeowners and businesses in Ohio, Michigan, and Florida always sought out Wes for his expertise on flooring design and high quality installation.
Wes lived in Florida for many years and recently returned to Michigan to be with his family.
Wes was a friend to many, from a wide range of backgrounds, he always looked out for the under privileged and always wanted to help his friends and family. Wes enjoyed golf, bowling, the beach, his friends, and family.
Wes married Emma Willingham, they had a daughter, Lindsey. Wes married Lisa Smith, they had a son, Sterling III, a daughter, Jacqueline. Wes married Shannon Gore, and they had sons, Logan (Sydney), Tyler, and Caleb. Wes has eight grandchildren, Sabra, Kaylan, and Zain, Gwendolyn, Vivienne and Eloise, Wyatt, and Leo. Wes is survived by two sisters, Beverly Clark-Wyse and Pamela Clark.
Wes was preceded in death by his mother and father, Sterling and Marilyn (Armbruster) Clark.
Visitation for Wes will be Friday, February 17, 2023, at Eagle-Marry Funeral Home, Morenci, Michigan from 1:00-3:00 p.m. with funeral service at 3:00 p.m., with cremation to follow.
In lieu of flowers, please consider making a donation to the Eagle-Marry Funeral Home to help offset the cost of the funeral.
You may send condolences to the family at www.andersonfuneralservices.com  Memorial contributions may be made to Eagle-Marry Funeral Home.
Arrangements are under the direction of Eagle-Marry Funeral Home, Morenci.
---