---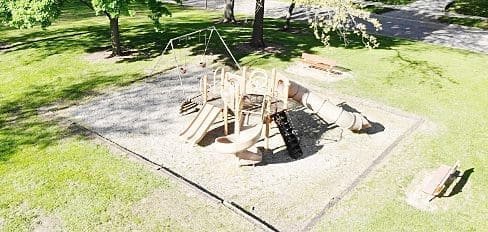 ROTARY PARK … The current Rotary Park is pictured here. Changes to this park will be made first and may be finished by the beginning of summer. (PHOTO PROVIDED)
---
By: Jacob Kessler
The Wauseon Rotary Club has big plans in the works for Wauseon Parks. The first plan currently being put into place is a complete overhaul of North Park.
Also known as Memorial Park, North Park opened on June 19th, 1924. The park has a playground, a half basketball court and a War Memorial Statue.
---
Please login to view this news story.  Not currently a subscriber?  Obtain seven days of website access along with the current full color E-Edition (same as the print edition) for just $2.00.