---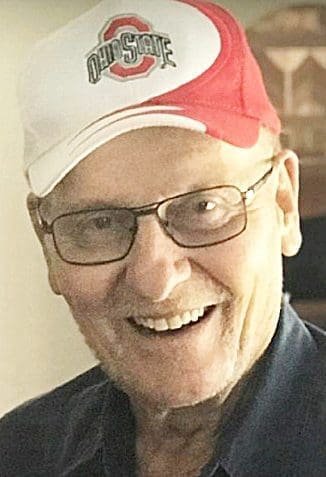 Donald J Rufenacht, age 89, went to be with his Lord and Savior on May 6, 2023. Donald, known as Don to all, (except his mother, who still called him Donald) was a cancer survivor, but Heart Failure, Diabetes and Strokes still lingered with him.
In his last few hours, with family and friends gathered around him, we had all been assured that Don believed in God's Grace and Mercy.
All things were good with him and his Heavenly Father and he was firm in his belief that he had fought the good fight of faith to the end and was ready to go.
Donald was born to Jesse and Velma (Nafziger) Rufenacht on February 28, 1934. Don met his wife of 60 years at a MYF function.
They were married on June 16, 1956 and were blessed with four children; Debbie Blackburn (Clayton), Julia Haase (Doug), Jon Rufenacht (Colleen) and Ricky Rufenacht.
Don was a hard worker all of his life. He was a man of many skills and talents. When he was a young boy, he would help his father on the family farm.
He would plant the fields, take care of animals, fix the broke down machinery and even made farm equipment out of old equipment parts.
Don was always thinking or planning in his head how to do things faster and better on the farm.
He often went to school, came home and went straight to the fields to help his dad and worked thru the night, sleeping a couple hours, then heading back to school for the day.
When his father got older and started to forget how to do things, it would be of no surprise to see Don on the tractor, helping his father drive while he planted crops.
He wanted his father to be able to do the things that he loved to do all his life for as long as he could.
After Don had gone on to other jobs, he would continue to held on the farm as needed.
When he was younger, Don also worked in the ER Department of The Good Samaritan Hospital in Cincinnati, where he was able to learn different procedures, such as stitching up cuts and attending to patients that had been in different kinds of accidents.
Helping the doctors with everything that he could and learning at the same time. He came back home with a large amount of medical information covering everything from medicines to procedures that he was able to use throughout his lifetime.
He also had horses when he was younger, which he would show and race at county fairs and Quarter Horse Congress.
At this time in his life, he worked closely with his daughter, Julia and later on with his granddaughter Jessica Arend.
They were of great help to him with the horses. He had many different kinds of animals throughout his life, including his very special friend and companion, who went everywhere with him and became almost human in his ability to know what Dad wanted or was saying to him.
Ollie was a black Doberman Pinscher who was never formally trained except by what Dad taught him to do.
It was not unusual for you to see Don come out of a grocery store with a cart full of chicken, not dog food, for Ollie.
Don would lovingly fix chicken, complete with seasonings for his best friend Ollie.
At some point in his young life, chicken coops were going well and he decided to build a 10,000-laying hen coop which required him and his family to pick up eggs daily to sell to the public. The family had this chicken coop for several years.
But as he got older, he would be known as a Cross Country Truck Driver. He was now able to work with his son, Jon, for many years. Don would drive truck until he retired.
As a youth, Don attended Central Mennonite Church. After he married Carolyn, they moved to the Zion Mennonite Church. Later on, he went with his family to The Church of Christ.
Don is survived by his 4 children; many grandchildren and great-grandchildren; 3 great-great-grandchildren; a sister Virginia Aeschliman (Merle); and many nieces and nephews.
Don was preceded in death by his wife, Carolyn Joan Grieser on September 30, 2016; his parents; and brother and sister-in-law, Lowell and Velda (Richer) Rufenacht.
Memorial services will be held on Saturday, August 19, 2023 at 3 PM at the Pavilion at the park in Archbold.
We will be celebrating Don's life with a Memorial Service, special singing and all of us singing Don's favorite gospel songs.
Start thinking about funny or interesting little stories that you have heard about Don or from Don himself, because we all know that Don loved to talk and tell stories and make people laugh.
We will be saving a place for anyone who has a story to share with the others at the memorial. We will be having a BBQ and potluck at the end.
So, Mark Your Calenders, Bring your "Don Stories" and Dish to Pass because truly we are all blessed and one of us has gone home to be with Jesus.
Let's celebrate Don's life and his new home together for one special day. Meat and drinks will be provided for all.
It was Don's wish to be an Anatomical Donor for the University of Toledo Medical School. Short Funeral Home in Archbold has been entrusted with the arrangements.
In lieu of flowers, memorial contributions may be given to your favorite charity or as Don liked to do, bless someone that you know is in need. The smile on their face will be worth it all.
To plant Memorial Trees in memory of Donald J Rufenacht, please click here to visit our Sympathy Store.
---