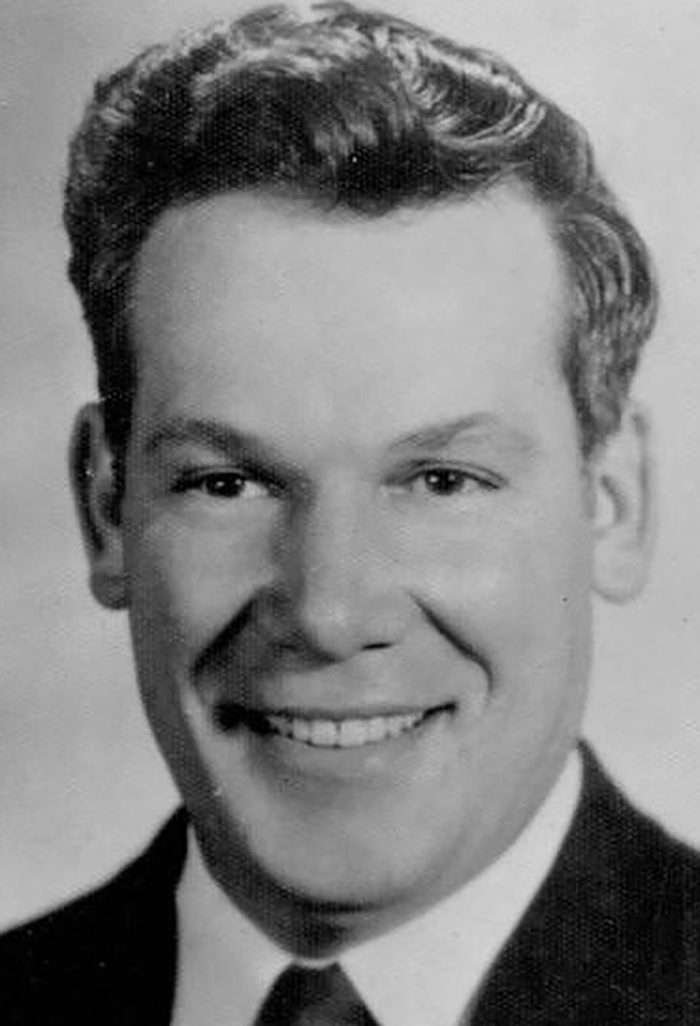 Harvey E. Ridgway, 94, died Monday, December 27, 2021 at his home in rural Grabill, IN with family by his side.
He was born April 11, 1927 on a farm in West Unity, OH; he was the third of ten children born to the late Virgil L. & Veree (White) Ridgway. He married Marjorie Jean Neuhouser on October 3, 1953 in Angola, IN.
Surviving are his wife, Marjorie Jean Ridgway of Grabill; daughters, Kathleen Ann Ridgway of Grabill and Susan Renee Ridgway of St. Paul, MN; son, Herbert Elton Ridgway of Grabill; grandchildren, Bryan Edward Ridgway of Grabill and Faith Ann Ridgway of Ft. Wayne; great grandchildren, Brayden Lee Carmichael Flynt and Areyonna Kay Flynt both of Ft. Wayne; sister, Delores (Chester) Cook of West Unity, OH.
He was preceded in death by sisters, Lela Mildred (Willard) Sumner and Delilah Flora (Robert) Burns; brothers, Virgil Jr. (Mary Leota) Ridgway, James "Jim" Arthur (Shirley) Ridgway, Denver "Al" Alva Ridgway, Wayne Allen (Evelyn) Ridgway, Franklin "Jay" (Audry) Ridgway and Rex J. (Betty Jo) Ridgway and a grandson, Jeffrey Lynn Gloyd.
Harvey worked as a tractor mechanic at Scherer and Maxfield in Leo, IN for over 20 years.  He also worked at Spangler Candy Company (making Dum Dum suckers), Sechler's Pickles, Sureway Transportation, C & E Machine Shop, drove truck for Neuhouser Poultry, as well as work on his parents' and in-laws' (Monroe & Vera Neuhouser) farms.
He was a proud honorary director of the Maumee Valley Antique Steam and Gas Association of New Haven, IN; he always looked forward to going to the annual Steam Show and he loved his tractors.
Harvey held a special place in his heart for his grandchildren and loved to visit his relatives in Ohio when he could. He cherished animals of any kind and once even rescued a baby skunk.
He also loved the Nickel Plate Road 765 Steam locomotive; he relished his trip on it up with the conductor – so excited. He loved to laugh while watching Laurel & Hardy movies especially the "Music Box".
His favorite song was Stenly Brothers "I Long to See the Old Folks", and loved wearing his denim overalls, International Harvester hat, and eating cherry flavored Tootsie Pops.
Graveside services will be held on Friday, December 31, 2021 at 1 pm at the Leo Memorial Park Cemetery, Leo, Indiana.
In lieu of flowers, memorials may be given in his name to the Allen County SPCA – 4914 Hanna St. Ft. Wayne, IN  46806.
To plant Memorial Trees in memory of Harvey Edward Ridgway, please click here to visit our Sympathy Store.
---