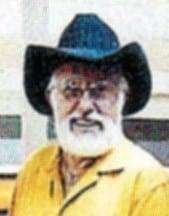 Michael J. Sito, 73 of Bryan died Saturday night from heart complications due to heart surgery at the Indiana University Health Methodist Hospital in Indianapolis, Indiana. He was born on December 4th 1939 in Hicksville, Ohio to John E. and Elanora E.Y. (Salay) Sito. He graduated in 1959 from Fairview High School in Mark Center, Ohio. Soon after high school Mike married Bonnie M. Eitzman on September 30th 1961 in Holgate, Ohio.
Mike worked at Robinair Manufacturing in Montpelier for approximately 28 years. For a period of eight years Mike helped with managing a campground. During the past five years Mike was an onsite manager of Foxglove apartments in Bryan.
The annual Bike to the Bridge for Cancer Assistance was important to Mike and he has made it a point to ride in the event for the past three years. At one time he was very active in the Montpelier Jaycees and was a member of St. John's Lutheran Church in Montpelier. Mike was also a member of the Eagles in Montpelier and Bryan and the Moose in Bryan.
Mike is survived by his wife Bonnie of 51 years, three sons Carl (Vicky) Sito of Stryker, Philip W. Sito of Montpelier, Kevin (Sally) Sito of Montpelier, a daughter Denise (Kyle) McKelvey of Hicksville, 12 grandchildren, 18 great grandchildren and two God daughters.
He was preceded in death by his parents and a sister Yolanda Core.
Services for Mike will be on Thursday, February 21st at 4 pm at the Thompson Funeral Home in Montpelier with Pastor Paul Gruetter to officiate. The family will greet friends on Thursday from 12 noon until the time of the service. Donations may be made to the Williams County Cancer Assistance. Condolences may be sent online to www.thethompsonfuneralhome.com