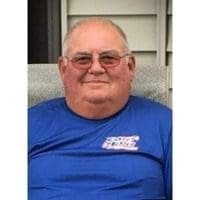 (1965 Graduate Of Edon High School)
Veteran
William L. "Bill" Nester, age 76, of Edon, Ohio, passed away at 11:50 A.M. on Monday, June 12, 2023, at Parkview Randallia Hospital in Fort Wayne, Indiana, after an extended illness.
Mr. Nester was a 1965 graduate of Edon High School and served in the Unites States Army from 1965-1967.
For many years he operated a bulldozer with Weber Sand and Gravel, Stan Perry Excavating, Russell Groff, Ed Perry Excavating and Fremont Sand and Gravel.
He also drove fuel truck for several years, taking over his father's longtime route in Edgerton.  Bill loved farming with his brothers throughout the years and especially enjoyed time spent with his kids and grandkids.
He was an avid race fan, following NASCAR and his son's racing career, and enjoyed restoring old tractors.
His memberships include St. Peter's Lutheran Church in Edon and Butler American Legion Post #202.
William L. "Bill" Nester was born on October 20, 1946, in Edon, the son of Otis F. and Rosemary (Schieber) Nester. He married Debra A. Jennings on September 12, 1970, in Edon, and she survives.
Surviving in addition to his wife are one daughter, Brooke (Dennis) Craft, of Leslie, Michigan; one son, Brian (Kylene) Nester, of Edon; four granddaughters, Taylor (Tanner) Roberson, and Maddie, Karly and Harper Nester; his mother, Rosemary Nester, of Edon; and three brothers, Randy (Ruth) Nester, David Nester, and Milt (Deb) Nester, all of Edon.
He was preceded in death by his father and one granddaughter, Zeva Hartman.
Visitation will be held on Friday, June 16, 2023, from 12:00-3:00 P.M. in the Krill Funeral Home, 114 East Hull Street, Edgerton. Services will follow at 3:00 P.M. in the Krill Funeral Home, Edgerton, with Pastor Rick Stiver officiating. Interment with military honors will be private in Edon Cemetery at a later date.
Memorials are requested to hospice of the donor's choice or St. Peter's Lutheran Church, Edon.
---